27 Best "Covfefe" Jokes That Will Ruin Autocorrect For Good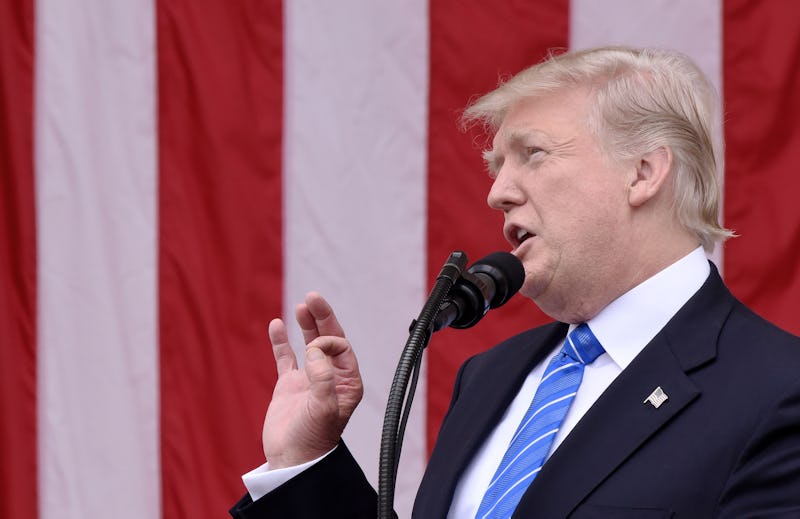 Pool/Getty Images News/Getty Images
President Trump tweeting in the wee hours of the morning is not news at this point, but Wednesday's addition was a thing to behold. The president tweeted "Despite the negative press covfefe," perhaps an attempt to rail against negative press coverage, but ended up creating a new genre of "covfefe"-inspired jokes at Trump's expense.
While social media can be a dangerous tool for any public figure, perhaps no one has more at stake in posting online than the president. As a presidential candidate, he was the subject of regular critiques for his fast and easy ways with grammar, spelling, and facts.
But Twitter seems like a good fit for Trump — it's reportedly the only app he has on his phone. And considering the reputation the social network has earned as the internet's "angry corner," so to speak, Trump seems to be the human embodiment of a 140-character tweet. He's been known to go on late night and early morning tweet storms, blasting the media or his other "enemies" in ways that any rational person might look back in regret in the harsh light of day.
This "covfefe" tweet might have been deleted since — followed by an attempt to brush it off as a joke — but it lives on on the internet. After all, Twitter may forgive, but it does not forget.