If You're Looking For Eco-Friendly Toilet Paper, These Rolls On Amazon Have You Covered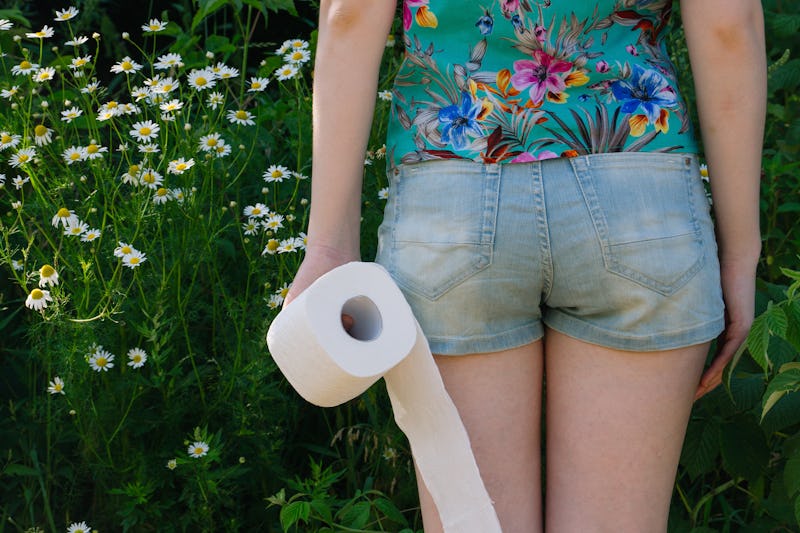 Shutterstock
Whether you're environmentally conscious or concerned about maintaining your septic system, the best biodegradable toilet paper can help you protect the earth and your home or RV simultaneously. Below, I've listed the best biodegradable toilet paper products for a variety of circumstances.
Technically speaking, all toilet paper is biodegradable because it's made from natural materials — whether it's wood pulp from virgin forests or recycled paper. That said, standard toilet paper will typically biodegrade much more slowly than true biodegradable toilet paper, and it will take more water to break down as well. Additionally, unlike traditional toilet paper, biodegradable toilet paper is naturally septic-safe. Since it's not as bulky and dissolves faster, it takes up less space in a septic tank.
When shopping for biodegradable toilet paper, the number one factor you'll want to consider is the paper's thickness. Thicker plies might be less rough, but they'll take longer to biodegrade. If you're looking to stock your RV with bathroom tissue, 1-ply toilet paper, made with a single sheet, is the safest best for your RV's septic system. For other uses, 2-ply can still be septic-safe and is a softer, more comfortable option.
Another thing you'll want to consider is where the TP will be used. Some biodegradable bathroom tissue, like the Coleman Camper's Toilet Paper pick below, is designed with camper-and-hiker-friendly-packaging that fits in most backpacks and doubles as a dispenser.
Take a look at the products below. All of them are biodegradable and septic-safe, and highly rated on Amazon.