These Sturdy Box Graters Will Make Cooking A Lot Easier ⁠— & They're All Less Than $20!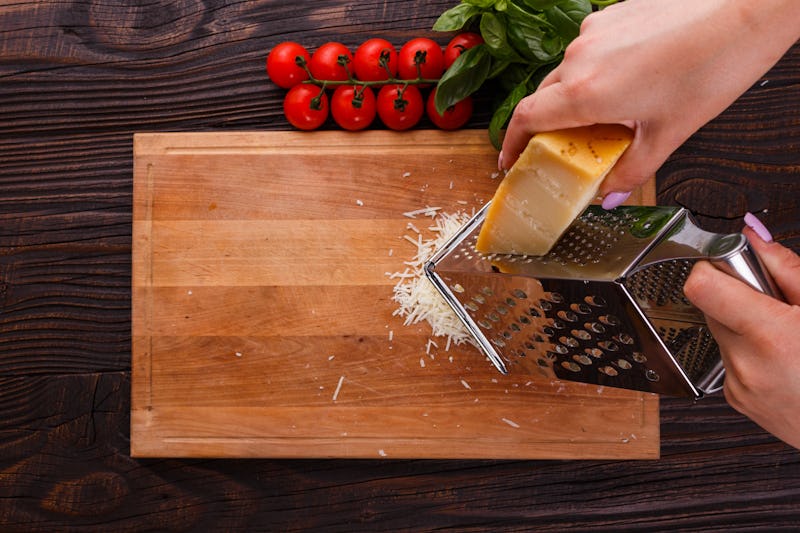 Narsil / Shutterstock
When a recipe calls for mounds of delicious cheese or potatoes, you'll be happy to have one of the best box graters on hand to make the task a little easier. At first glance, many of the graters available on Amazon may seem similar. However, there are a few important subtle differences to consider when shopping for the best version for you.
Most box graters are typically made of stainless steel and feature a four-sided design with coarse, medium, and fine grating surfaces, plus a slicing side. However, beyond that, you'll want to consider how often you'll be using the grater. If you'll use it regularly, it might be worth the investment in a higher-quality model since the more affordable option may need to be replaced more quickly than some of the other picks. It also might be worth it to spend a bit more for extras like a soft-grip handle and nonslip base for extra comfort and stability. In addition to those extras, some models, like the OXO below, include a catcher to measure and contain your freshly grated food. As home cooks know, products that are easy to clean are a huge plus, and most of the options on this list are dishwasher-safe.
If you mainly want to zest citrus or quickly grate parmesan or other hard cheeses over pasta, a plane grater could be a better alternative to larger box graters. While they're not the best choice for a pile of potatoes or carrots, they're super-sharp, and many people find them easier to clean and more compact to store. I've included a cult-favorite one of these below.
When your meal calls for grating, shredding, or slicing, these are the best box graters to have in the kitchen.