Budget Noise-Canceling Headphones Exist — & These Are The Best Ones On Amazon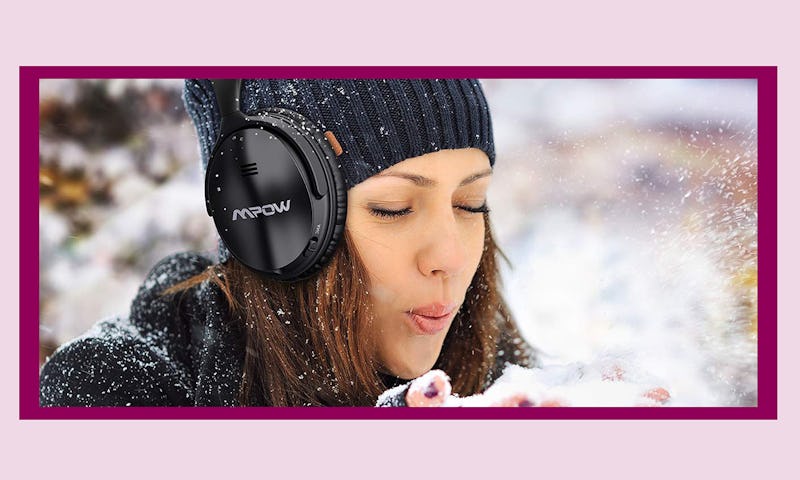 Amazon/Bustle
You don't need to spend a lot of money to get a good pair of noise-blocking headphones. Some of the best budget noise-canceling headphones deliver the quality you'd expect for a fraction of the price you might pay for a luxury pair. And if you know what to look for, they're easy to find.
What To Look For In Noise-Canceling Headphones
There are two different types of noise-canceling headphones: active or passive. Active-noise-canceling headphones feature a special built-in microphone and speaker that creates an inverse sound wave to cancel out low-frequency noise, blocking up to 70 percent of ambient sounds. Passive noise-cancelling headphones are designed to stop any high-frequency noise. With thicker, form-fitting ear pads, they're able to easily block incoming sounds. However, they're harder to find in the affordable price range, as active-noise-canceling options tend to ring up cheaper.
That said, if you're on a budget, look for headphones with active noise cancellation. For the best fit, choose the style that's most comfortable to you (whether that's over-ear headphones or in-ear buds). Also, make sure the pair you choose is compatible with your smart devices.
If you want a cheat sheet, here's my list of the best budget noise-canceling headphones to buy on Amazon.