These Sick Headphones Will Cost You Less Than $50 — & Yes, You Need A Pair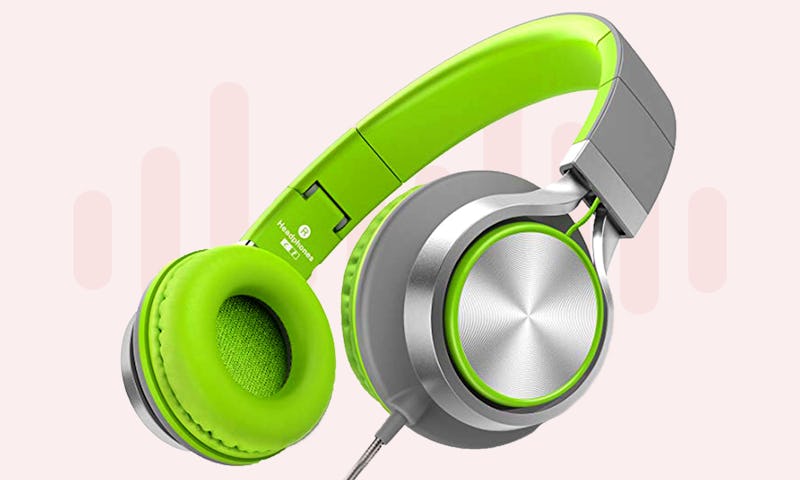 Amazon/Bustle
There are tons of headphones out there, but when it comes down to sound quality and comfort, only the best over ear headphones will do. And by the best, I'm not talking about the most expensive either. You can easily find a fantastic pair of headphones with a superior sound that's also within your budget. Some of the best over ear headphones under $50 are also extremely comfortable to wear, and for audiophiles that plan on rocking out all day, don't worry — they have you covered, too.
First, you have to identify which features and specs you need the most. Consider how you'll be using your headphones and whether or not it'll be for long periods at a time. Are you taking them along for a trip or an extended jam session? If so, you'll need cushioned ear pads and an adjustable headband for more comfort. Sound isolation or noise-canceling features, bass, Bluetooth capabilities, and wireless functionalities might be on your list as well (especially if you plan on traveling). Lastly, a good pair of over-ear headphones should also be compatible with your devices, so always double check before buying. Also, heads up: Smartphones like the iPhone 8 or higher often require a headphone jack converter.
To help you choose that perfect pair of headphones in your budget, here's a quick roundup of the best $50 over-ear headphones you can find on Amazon. Got more to spend? The best over-ear headphones under $100 exist for even more affordable options.