These Cookies Sheets On Amazon Are Actually Game-Changers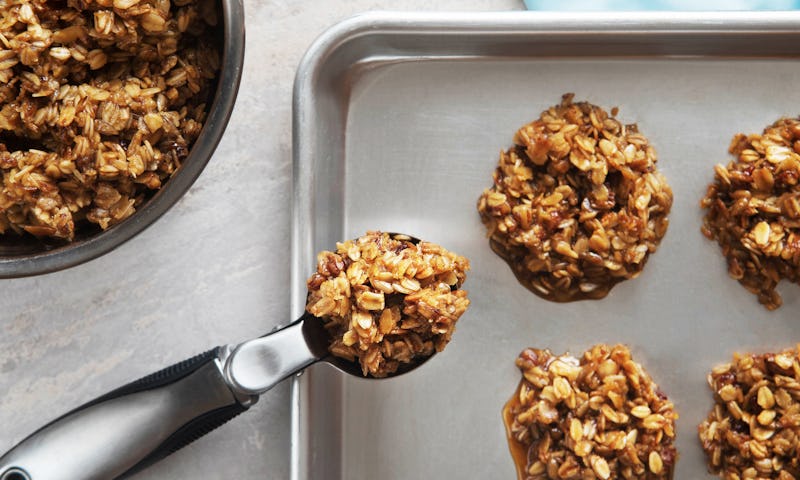 martahlushyk1/Fotolia
When it comes to baking cookies, the most important thing — except the ingredients, of course — is finding the best cookie sheet to evenly bake and keep your final product from sticking to the pan. It's not an easy task, though. There are so many options out there.
Cookie Sheets With Edges Versus No Edges
The some of the best baking sheets have edges — a major pro to prevent cookies from slipping and spilling into your oven — but cookie sheets traditionally don't have edges. That's not to say you can't use a baking sheet for cookies. It's all about preference. However, I will say this: Some people argue that no-edge sheets provide better air circulation for even browning. Beyond your stance on edges, there's even more to consider. Is a nonstick coating a high priority? Do you want a set of sheets? How about extras like cooling racks?
With all this in mind, keep reading to browse my picks for the best cookie sheets available on Amazon (yes, I've scoured major cooking websites and read all the reviews for you). Then, keep the cookie momentum going, and check out all the surprising things you can make with your new cookie sheet. Hint: They're not cookies.
This article was originally published on