These Quality Earbuds Have Built-In Mics — & Yes, You Need A Pair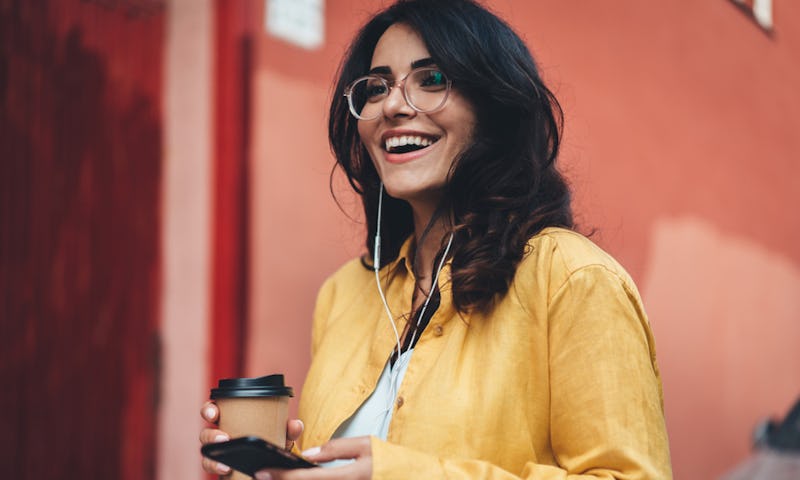 ImYanis/Shutterstock
Quality earbuds are key, and the best earbuds with a mic ensure you can a) listen to your favorite tunes, b) take calls on the go, and c) interact with voice assistants like Siri and Amazon's Alexa. As you shop around for the pair that's right for you, there are some specs that matter more than others depending on your needs. And of course, no matter the technology involved, everyone wants their earbuds to feel comfortable to wear.
What To Look For When Choosing Earbuds With A Mic
Mic quality. Earbuds with built-in dual microphones or technology like MEMS (micro-electro-mechanical systems) have special acoustic sensors that deliver the best sound.
Noise-canceling or noise-isolating features. These block out disruptive background noise to ensure the sound is uninterrupted on both ends — whether you're on a call or listening to music.
Bluetooth range. If you opt for a pair of wireless earbuds, they should have solid connectivity with Bluetooth 4.0 range or higher.
Now that you know what to look for in a comfortable pair of earbuds with a mic, I have great news: Some of the best ones are available on Amazon. With these ideal specs in mind, here, browse my picks for the pairs three worth considering, in my opinion.