The 3 Best Egg Crate Mattress Toppers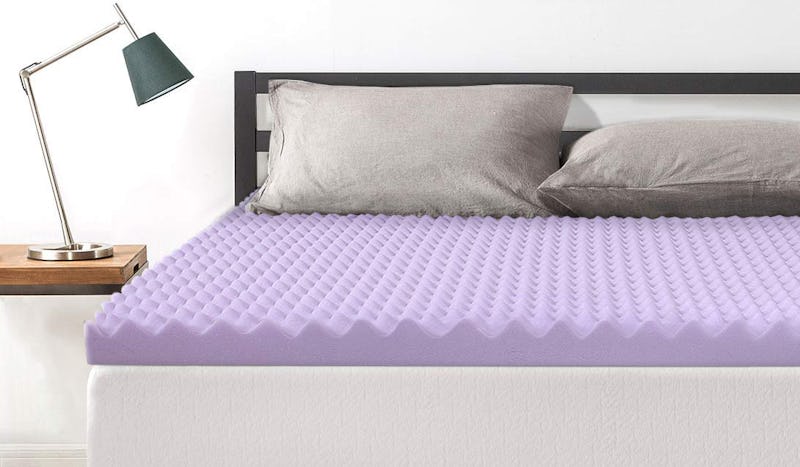 Amazon
When you want to give your mattress a boost, a mattress topper is a simple solution to make your bed more comfortable and supportive. And, because egg crate mattress toppers have a textured, supportive surface unlike flat mattress pads, they allow more air to flow underneath you while you're sleeping. So whether you're a hot sleeper or just looking for the extra support, investing in one of the best egg crate mattress topper will help you sleep better through the night.
When shopping, you'll want to keep a few things in mind:
Thickness: You can find egg crate mattress toppers that range from 1 to 4 inches. Thicker toppers will offer more support and cushioning but come at a higher cost.
Material: Most egg crate mattress toppers are made of supportive, body-conforming memory foam. However, if you tend to run hot while you sleep, you may want to look for one that is made of memory foam that's infused with a cooling gel designed to keep you from overheating.
Scent: Since memory foam may emit a chemical scent when brand new, some toppers are infused with natural oils or herbs to counteract this. Either way: Any scent, whether chemical or botanical, will likely dissipate over time.
Take a look below for more details on the best egg crate mattress toppers.