If You Have Dry, Callused Feet, You Need One Of These Electric Foot Files In Your Life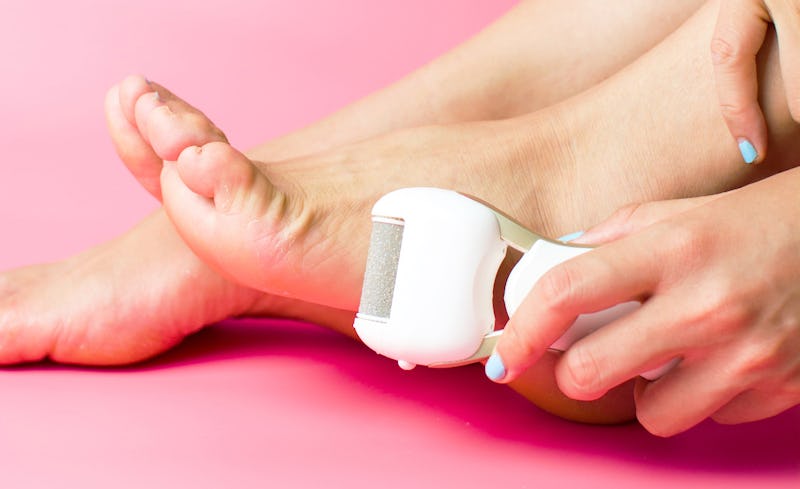 fotolia/creativefamily
Why pay extra to have your feet scrubbed at a salon, when for about the same cost of a single salon pedicure, you can buy your very own electronic foot file? The best electronic foot files make removing dead skin, corns, and calluses simple and affordable to do yourself.
But, since there are a lot of options to choose from, you'll want to pay attention to a few key features that will help ensure you get a quality foot file for a great price. For instance, not all electronic foot files are waterproof, which means if you want to scrub your feet while you take a shower or soak in a bath, not all models are up to the job.
Likewise, some foot files take longer to charge, have a shorter running time, or require additional replacement heads that may or may not be included. Pay attention to the specs of the foot file in order to make sure it matches what you're looking for.
I've waded through the options out there and have hand-picked a few files that are sure to make scrubbing your feet an easy (if not fun) task. Scroll down for my picks for the best electronic foot files.