Yes, You Need An Extended Mouse Pad — & These Are The 3 Best Ones On Amazon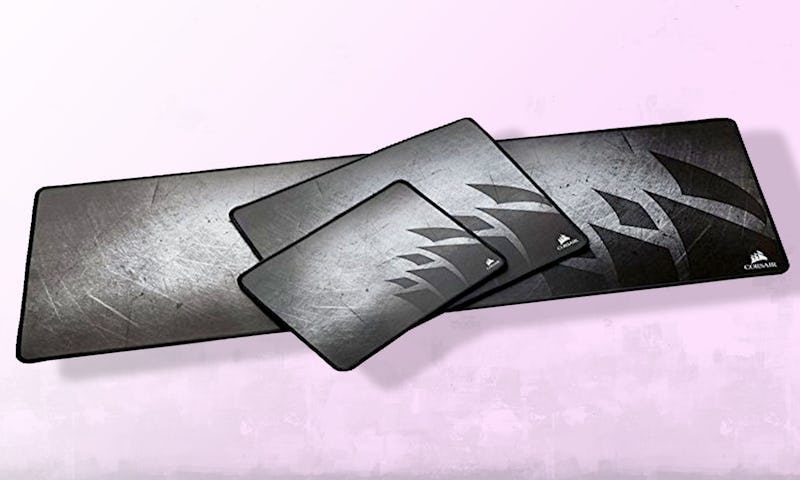 Amazon/Bustle
Whether you're a gamer or just someone who wants more space to use their mouse, one of the best extended mouse pads can greatly improve how you play and work on your computer. These large mats fit under your keyboard and mouse to prevent sliding, providing a higher level of precision that's often hard to get with traditional pads.
Extended mouse pads are available in a variety of shapes, sizes, and styles. Choosing the one for you depends on your desktop setup and computing needs, as they can be anywhere from 28 inches long to 36 inches long. Before you start shopping, it's a good idea to take measurements of your desk for the ideal mouse pad length. Material-wise, you'll find options made from aluminum, cloth, and plastic — and each has its own benefits. For example, cloth pads provide more friction, making it easier to stay in control of your mouse's movements. Meanwhile, plastic or aluminum style pads enable faster gliding.
Whether it's for your home office or your PC gaming setup, adding an extended mouse pad can be a literal game changer. To help you shop around, here's a quick list of the best extended mouse pads available on Amazon.