These Firm Pillows Are Game Changers If You Need More Support As You Snooze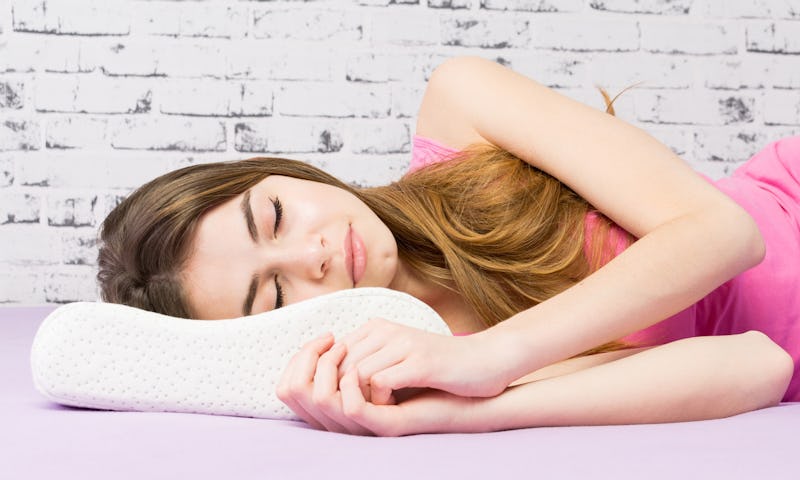 BigLike Images/Fotolia
I can say with full confidence that if I don't get a good night's sleep in a comfortable bed, I am completely worthless the following day. And while a supportive mattress and a fluffy comforter certainly play a large part in my ability to catch some good z's, the number one thing that can make or break my quality of rest is my pillow. That's why I tend to gravitate toward the best firm pillows. They're great for relieving neck strain and ensuring a restful night's sleep.
What's The Difference Between Firm Pillows & Other Types Of Pillows?
The main difference you'll feel between a firm pillow and other — less firm — ones is the filling. Soft pillows have a loosely-packed filling that provides plush cushioning, while firm ones are more densely packed with materials like cotton or feathers for a supportive and taut head cushioning. Pillows stuffed with shredded memory foam also exist, and they give you the best of both worlds.
Whether you need one of the best pillows for neck pain or cooling memory foam pillows are more your thing, here, find three quality firm options. They'll ensure you wake up feeling relaxed and ready to take on the day.