The 3 Best Food Processors For Dough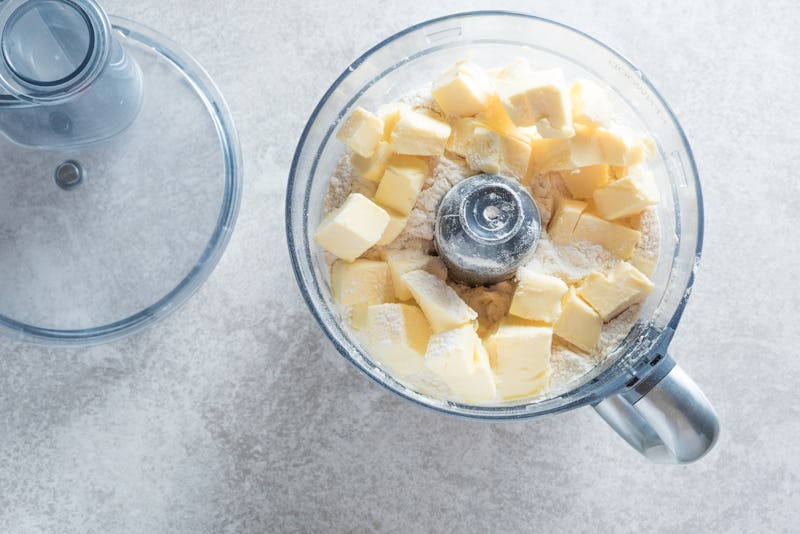 Shutterstock
If you work with dough regularly, you might be ready to give your hands a break. The best food processors for dough are speedier than kneading by hand or with a stand mixer, cutting minutes down to seconds. You just need to choose one that's big and powerful enough for the job.
Look for food processors with a power output of 700 watts or higher that can handle the tougher work of kneading dough. These more capable appliances are a bit of an investment — with the most affordable pick on this list still being rather pricey — but they're built to tackle tougher ingredients without straining the motor or getting stuck. By paying more upfront, you'll get an appliance that's built to last.
Though some processors come with special dough blades, you probably won't need them. A food processor's standard metal blade is best for kneading dough, according to America's Test Kitchen. Instead of shopping by blade, look instead for a food processor with a pulse button to easily work the dough in short bursts. Here's why: Food processor blades work quickly, but that power can overwork the dough, resulting in tight gluten and, ultimately, a dense loaf. The pulse function will allow for more control, and comes in handy for other non-dough recipes as well.
It's also helpful to pay attention to the size of the bowl. Most food processors have a capacity of 10 to 12 cups, allowing for about two to three cups of flour. For larger batch recipes, you may want to consider a larger capacity option.
With that in mind, it's time to shop for the best food processor for you. Each of my picks below makes quick work of kneading dough and is highly rated on Amazon with hundreds or thousands of reviews.