Yes, You Can Wear High Heels When You Have Bunions — & Here Are 3 That You'll Love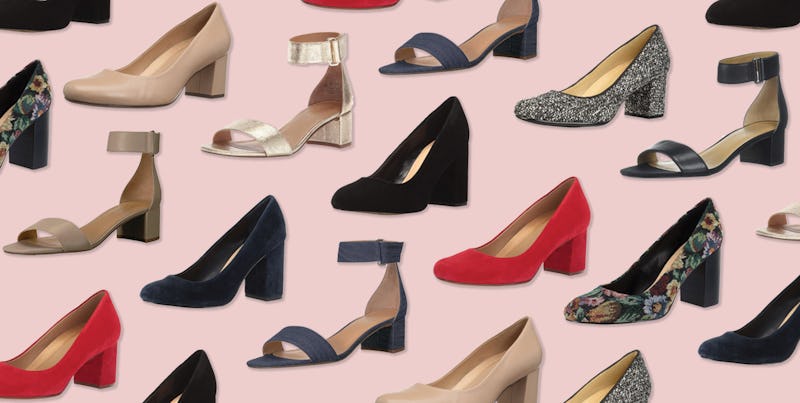 Bustle/Amazon
Wearing high heels when you have a bunion can be a challenge. However, when you have a formal event to attend or the dress code at your workplace dictates a certain type of footwear, wearing them is sometimes necessary. Luckily, choosing one of the best heels for bunions can help cut down on the discomfort and pain that high heels often cause.
According to Dr. Sophia Solomon, D.P.M., of Manhattan Specialty Care, people with bunions should avoid pointy-toed heels and instead opt for ones with a rounded, more spacious toe box. Also, pay mind to the materials. According to Dr. Solomon, "Leather is a much more accommodating material, whereas plastic usually doesn't stretch very much and may cause friction and skin irritation."
When shopping, you'll want to heed the advice of doctors and say "no" to stilettos and sky-high heels that put extra pressure on your toe and bunion area. Instead, look for a low-height shoe with a thicker heel shape. You may also want to consider ordering a wide-width shoe size in order to ensure the heels aren't too tight.
With that in mind, scroll down for the three best heels for bunions, so you can dress to the nines without any foot pain.
Heads up: If you're looking for footwear that's designed for bunion sufferers, you may also want a pair of the best ballet flats for bunions.