These Handy Gadgets Are The Key To Making Ice Quickly & Easily At Home Or On The Road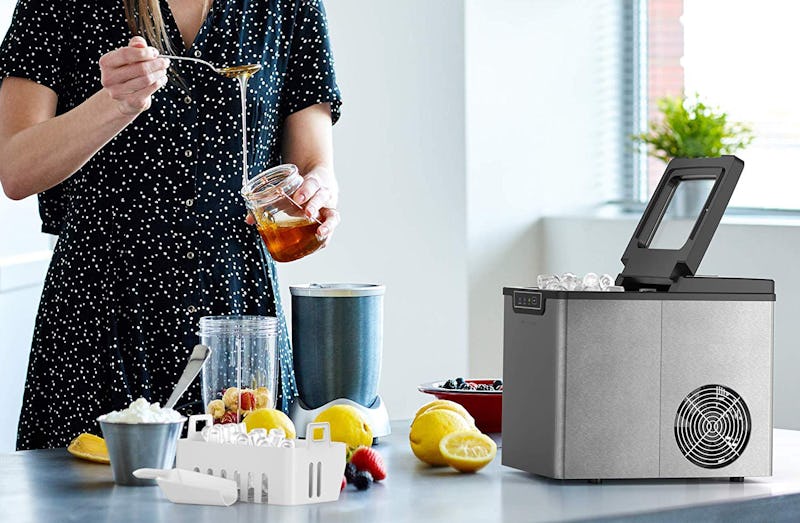 Amazon
Portable ice makers are a great solution if you don't have an ice maker in the fridge or just need some extra ice for a party or any other reason. Using one of the best ice makers allow you to make ice quickly and they even help you store your cubes until you're ready to use them (at least for a while) so you can free up space in your freezer.
Most machines can produce between 24 to 26 pounds of ice in a day. And when you're shopping around for a portable ice machine, one of the biggest differences to consider is the cube size you'd prefer. Some machines let you choose between different sizes of ice cubes while others are capable of making small crunchy cubes. Other features like energy efficiency, timers, and safety options are great to have as well. Some even offer smart functions with a Bluetooth connection, so you can schedule ice-making from your phone.
To make choosing a lot easier, here's my roundup of the best ice makers on Amazon. All of these top-rated portable makers can fit on a countertop or table at home or on the road as long as an outlet or extension cord is nearby.