If You Suffer From Back Pain, These Supportive Mattress Toppers Will Change The Way You Sleep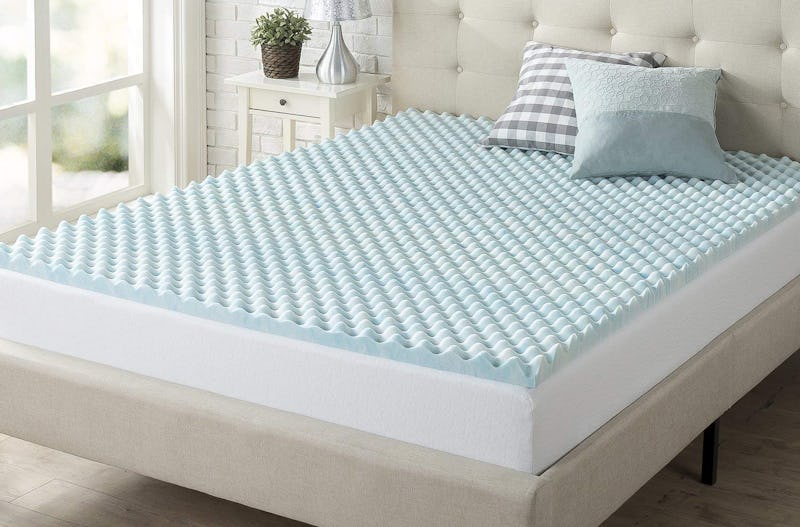 Amazon
For back pain sufferers, the right mattress topper can deliver the peaceful and relaxing night's sleep you've been longing for. But, they don't come cheap. So, you should know a few things before you buy. First, the best mattress toppers for back pain are typically made out of memory foam since, according to experts, this material conforms to your body shape, relieving pressure points by distributing your weight more evenly across the mattress.
Second, pay attention to the topper's thickness, as well as how many inches of memory foam it has versus other types of foam. (Some mattress toppers advertise themselves as 4 inches thick, but may actually have just 1 inch of memory foam and 3 inches of cheaper, regular foam.) Also consider the density of the memory foam. While higher density mattress toppers provide better support for back pain, they tend to be more expensive.
Also note that some mattress toppers will be sold with a removable cover to help them stay hygienic, while others come sans cover. But, never fear, their are plenty of affordable mattress protectors and covers you can pick up to supplement.
For more details on the best mattress toppers for back pain, take a look at my recommendations below.