If You Experience Lower Back Pain, These Supportive Office Chairs Will Change Your Whole Work Day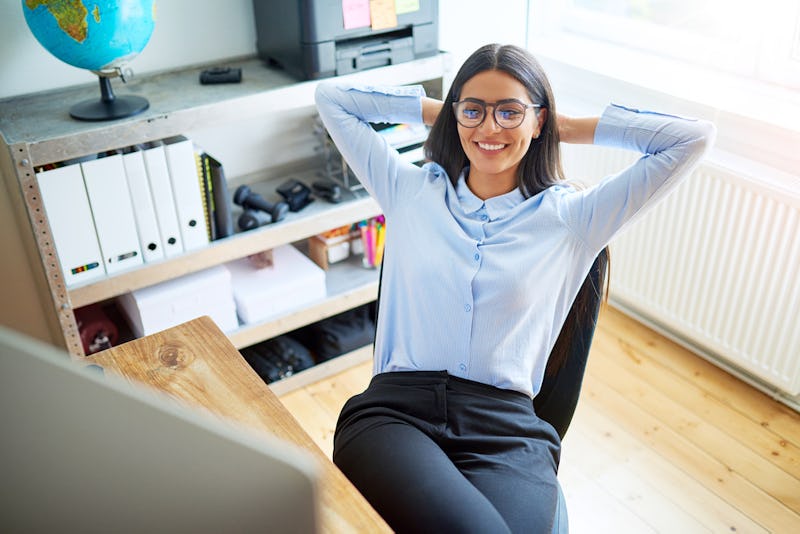 shutterstock/Flamingo Images
When shopping for a new office chair to help with lower back pain, it's tempting to focus on the aesthetics or price of a product. However, materials (and even price) won't dictate whether a chair will give you the support you need. To avoid inflaming your lower back, it's important to instead hone in on the details of a chair's construction and structural lumbar support. The best office chairs for lower back pain all share the following traits.
A curved design. Since your spine is curved, the back of an ergonomic office chair will mimic this instead of forcing your spine to adjust to the chair.
Support in the lower lumbar area. This includes additional paneling to prevent your lower back from sinking into the chair as well as the ability to adjust the chair's tension to your liking.
Adjustable seat heights. You want a customizable seat height to ensure you get lumbar support in the correct area for your body.
As far as materials go, the best office chairs run the gambit. You'll find some with breezy mesh backs that'll keep you cool, while others feature soft memory foam and luxe leather. Choosing the right material for you will largely come down to your personal preferences — and whether or not you're prone to overheating.
Now that you know what to look for, keep scrolling for the best office chairs for lower back pain.