These Headphones Are Perfect For Traveling, Because Every Vacation Needs A Soundtrack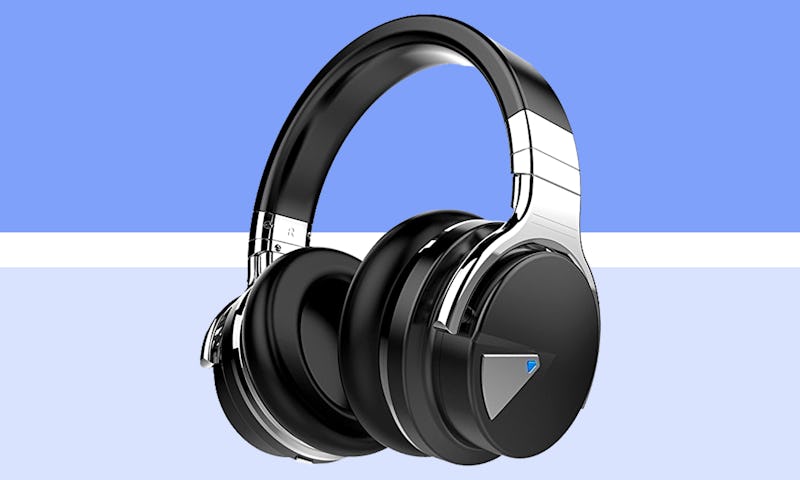 Amazon/Bustle
Headphones are game-changers for travel. From noise-canceling sets to barely-there Bluetooth ones ready to stow in your bag, let's put it this way: If you're on the go a lot, you need the best travel headphones.
Specs aside, you'll obviously want a lightweight, comfortable pair that won't take up a lot of space. But that doesn't mean you should ignore your specific headphone needs. For instance, do you crave stellar sound quality for listening to music? Or are you comfortable with sacrificing top-grade audio to save some money? Are wireless capabilities must-haves? Traveling will be so much easier with headphones you actually want to use and take with you.
Here's where I should mention that input requirements have changed for iPhone users since Apple decided to abandon its traditional headphone jack for an all-in-one lightning port on iPhone-8-and-beyond models. As such, some of the below best headphones might require a converter, but no big deal — you can get one here. If you wan't to totally avoid the hassle and you're not keen on Bluetooth options, just be sure the pair you select is, indeed, compatible with wherever you plan to plug in. Without further ado, let's dive into your options!