3 Powerful Dehumidifers So Compact That You Can Take Them With You Anywhere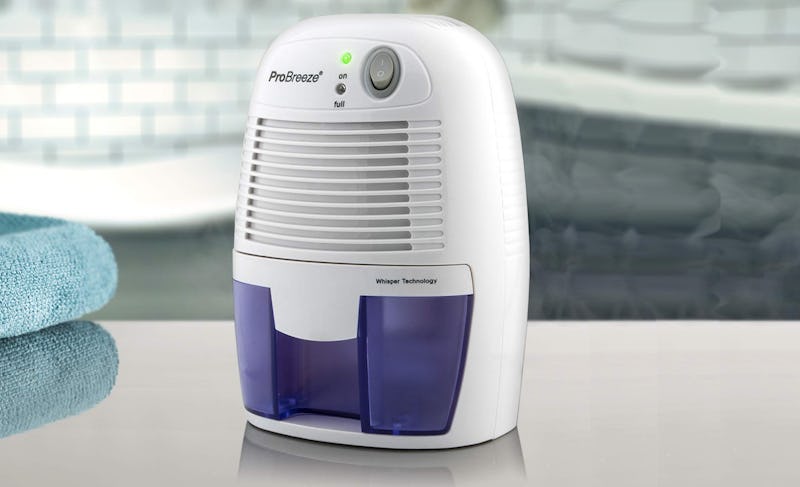 Amazon
Too much humidity in your home can lead to an unpleasant stuffy feeling, as well as more serious concerns like mold or mildew. That's why many people turn to the best portable dehumidifiers to remove excess moisture from the air. Unlike their less-agile counterparts, portable dehumidifiers are popular because they can easily be moved from room to room, eliminating the need to purchase multiple dehumidifiers for your home. They can also be carried or rolled inside a closet or other storage space when not in use.
When shopping for a dehumidifier, it's important to keep in mind the size of the space you plan to use it in. This will largely determine what dehumidifier is best for your needs.
For rooms up to 200 square feet, a compact dehumidifier that is small enough to sit on top of a desk or side table is often the best fit in terms of both portability and value. With smaller bathrooms or closets, you may even want a tinier dehumidifier that can sit on top of a toilet tank.
For larger spaces, like basements or living rooms, you will likely need a full-size dehumidifier. However, to ensure portability, you'll want to ideally select one with wheels and handles, as otherwise, a full-size model will be too bulky and heavy to move easily.
Take a look below at the best portable dehumidifiers you can buy.