If You Have A Keurig, You Need These Reusable K-Cups In Your Life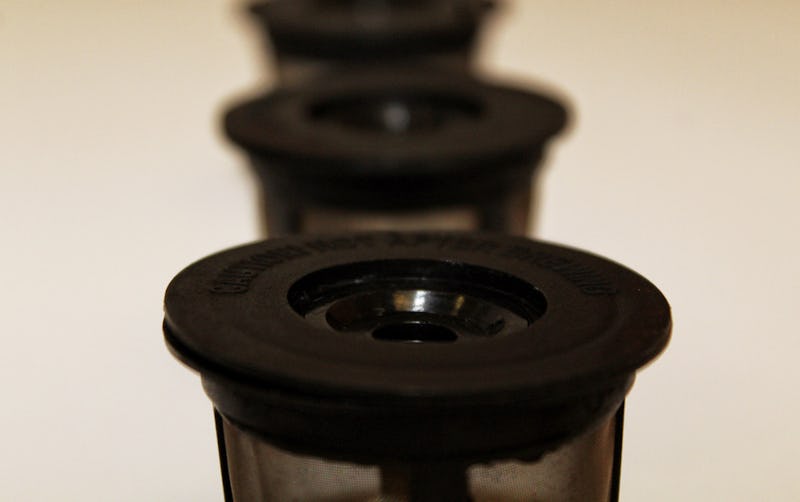 Brian Maag/Shutterstock
When you want to mix up your coffee routine, the best reusable K-Cups give you the flexibility to use your own grounds like you would in a standard drip machine. Flavor versatility aside, these mesh cups, which often work with multiple Keurig models, are also a great way to reduce your carbon footprint.
Greenpeace USA campaign director John Hocevar told USA Today that "coffee pods are one of the best examples of unnecessary single-use plastics that are polluting our planet." However, with reusable K-Cups, the single-use factor is practically eliminated. Keurig, you're probably aware, has their own reusable My K-Cup, but other options do exist in a similar price range — and they're worth considering. Depending on your needs and your Keurig model, you might prefer a value pack over a single unit (or maybe even an all-stainless-steel filter).
Below, find a breakdown of the best replacements for single-use K-Cups. They'll bring your go-to coffee beans to life within Keurig's signature quick brewing time, plus they're a breeze to clean after each use. Read on to shop them all, then — if you're ready for a new machine altogether — check out the smallest K-Cup coffee makers for any counter size.