3 Tiny K-Cup Coffee Makers That Are Perfect For Coffee Lovers With Limited Space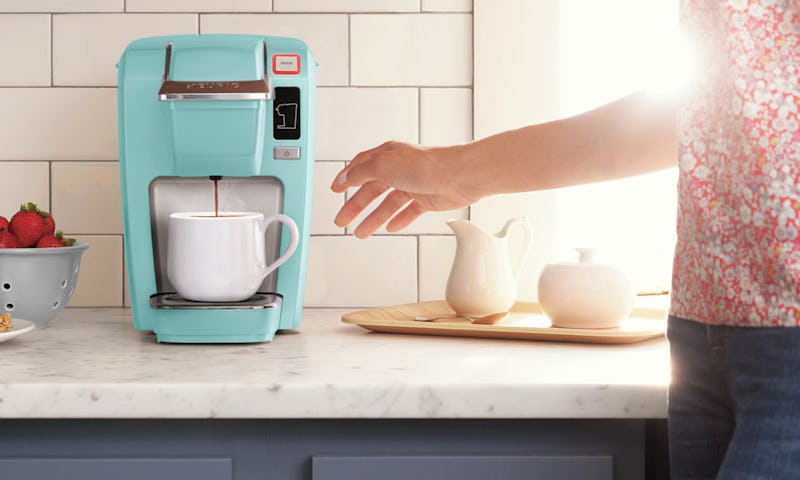 Keurig
No one should underestimate the power of a morning coffee ritual. And for those living with limited space, the smallest Keurig and K-Cup coffee makers boast a space-saving way to brew a cup of quality joe.
A K-Cup coffee maker is a single-cup, pod-based brewing system that works using pressurized hot water. And though Keurig is the originator of the K-Cup itself, there are other compatible — and equally small — machines out there with all the functionality you're looking.
You obviously want your machine to work with a variety of K-Cups, especially ones featuring your preferred blend, roast level, and brand (Starbucks fiends, I'm looking at you) of the more than 500 on the market. What's more, make sure the machine you choose is simple to clean — small machine, small messes, right? — with a compact exterior. Seriously, K-Cup makers don't have to feature bulky hardware or take up loads of space. There are even portable ones for on the go brewing that... actually work.
Now that you know what to look for in the smallest Keurigs and single cup coffee makers, you can explore the best options, below. I've compiled a list with everything from Keurig's own tiniest machine to a surprisingly affordable (and transportable) manual gadget. Read on to pick your new favorite way to start the day.