For Custom Essential Oil Blends, These Are The Best Roller Bottles On Amazon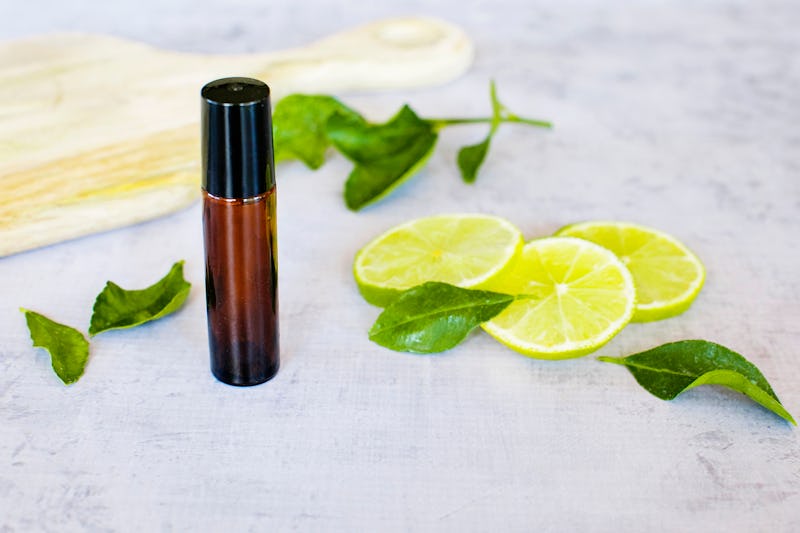 Shutterstock
Anyone who loves making custom essential oil blends or dilutions knows that storage is key. The best roller bottles for essential oils will protect your oils in an on-the-go size for easy use and sharing.
The first thing to look for in a roller bottle is the quality of the material. Essential oils are sensitive to heat and light, so a dark-color glass bottle is best to protect oils from breaking down. For that reason, most roller bottles you'll come across are amber or cobalt, the former being the best to protect against UV rays. Color aside, glass is the way to go; essential oils stored in plastic can corrode the container, so you'll want to avoid plastic bottles entirely. Some bottles will also have the added benefit of anti-shock glass, which can save your oil blend if the bottle slips onto the floor.
The most common size for roller bottles is 10 milliliters, but essential oils are also sensitive to air, and regular exposure to oxygen affects the quality of oil. If you plan on using the oil only sparingly, a smaller bottle, like a 5-milliliter size, may be preferable since it will minimize the amount of air the oil comes in contact with over time. Plus, a smaller size bottle may be best for experimenting with new blends or sharing samples.
Of course, essential oils only work if you have them when you need them. With that in mind, a travel case specifically made for essential oil roller bottles lets you always have your oils at hand, and will also further protect your bottled oils from light and breakage.
Keep scrolling for the best roller bottles for essential oils, as well as a compact case for them. All come highly rated on Amazon and under $20.