These Satin Pillowcases Will Help You Wake Up With Healthier-Looking Skin And Hair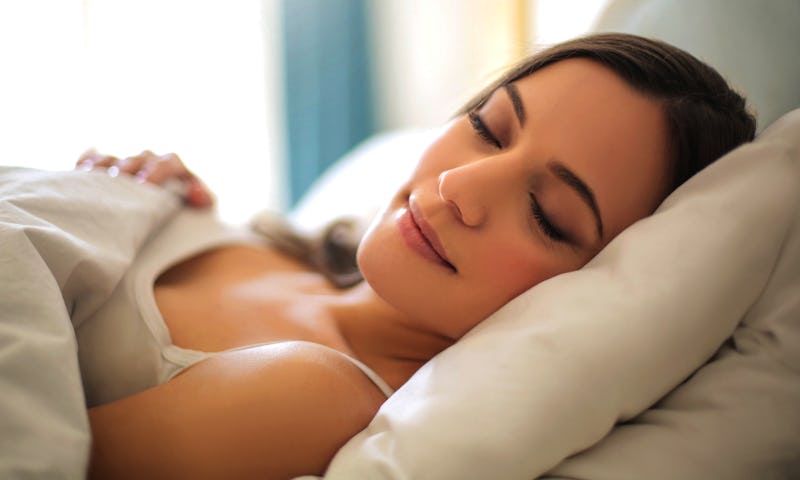 Unlike 100 percent cotton pillowcases that tend to absorb moisture away from your skin, sleeping on satin has the opposite effect. So the best satin pillowcases are not just great pieces of home decor, they're a purchase that will help improve the health of your skin and hair, as well.
But first, something important to keep in mind. Satin refers to how a fabric is weaved, not what the fabric consists of. So, you can find satin pillowcases in a wide variety of fabrics and prices, from soft silk to the less-expensive polyester pillowcases.
To see the greatest benefits to your skin and hair, opt for silk over polyester. While both fabrics provide some benefits, silk is usually the option dermatologists recommend, and can even help you stay cooler at night. The cooler you are when you sleep, the less you'll sweat, which will also help the overall health of your skin.
As you shop, also consider if you have a preference for a certain fabric and how much you want to spend. Understandably, silk is more expensive than polyester, and a better buy if you're shopping on a budget. You'll also want to keep an eye out for single satin pillowcases and sets of two, so that you are sure you're buying as many as you need for your bed.
Here are some of the best satin pillowcases money can buy.