These Powerful Mops Can Scrub Away Any Mess & They Will Change The Way You Clean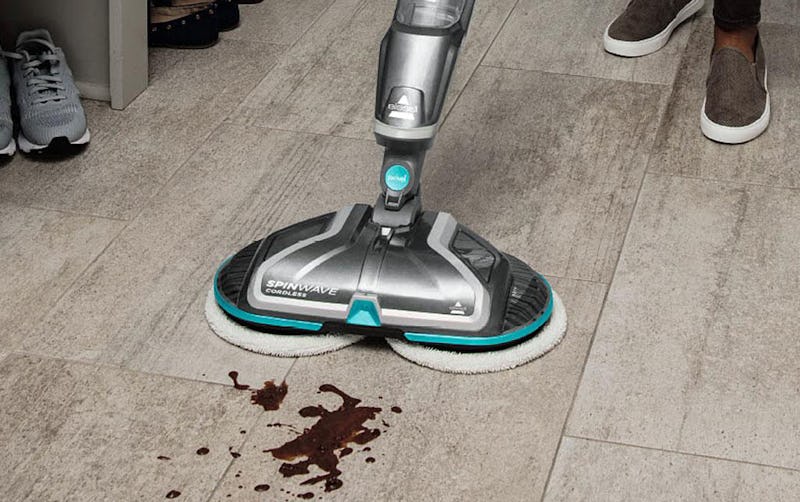 Amazon
Mopping can be such a drag, especially when you're dealing with caked on dirt and who knows what else. The good news is the best scrubbing mops take care of the mess and the crust without wreaking havoc on your floors.
It's important to consider the type of floors in your home before you comb the internet for mops. If you know your hardwoods tend to scratch easily, you'll want a mop specifically designed for hardwoods, with a softer base, such as a roller sponge or microfiber cloth. But if you're dealing with tile and tubs, feel free to go all out with rubber or plastic bristles without risk of damage. And be sure to look for a mop with a triangular head if you're working with hard-to-reach floor space.
You'll also need to get real about what kind of mess you're facing. While floor cleaning solutions can help, you'll still need to put some power behind your mopping to pull up the most stubborn stains. This is where an electric mop can come in handy, or consider an extra dirt-busting tool that destroys just about any caked-on mess.
With so many options, it can be tough to narrow down exactly what you need. Here's a list of some of the best scrubbing mops out there to help you make your decision.