These 32 Ugly AF Sweaters Will Win The Holidays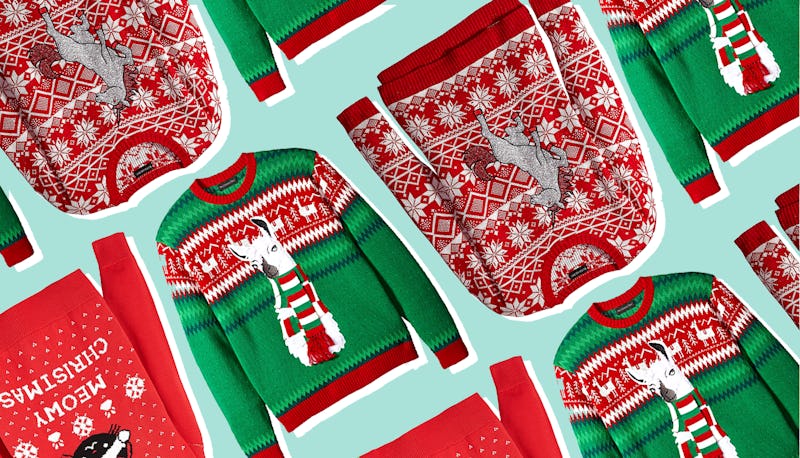 Amazon / Bustle
The holidays are officially here: Starbucks released their annual cups and Hallmark announced their countdown to Christmas lineup. The arrival of the hap-hap-happiest season of all means it's time to start thinking about other important holiday traditions, namely finding the best ugly Christmas sweaters.
Without fail, every holiday season brings around an event where you'll want to be decked out in the gaudiest, tackiest, and ugliest sweater you can find. On this rare occasion, you forget all fashion faux pas and go on the prowl for the most atrocious clothing item to add to your closet.
Unfortunately, with so many holiday traditions like baking Christmas cookies or attending a local tree lighting ceremony, searching for the perfect sweater at your local secondhand store can become a daunting task. Luckily, the Internet has you covered with not only some of the ugliest sweater designs around, like a puking unicorn, but also some of the most functional, like a sweater with a built-in stocking that holds wine.
So whether you want an all-out ostentatious sweater to prance around in at the Christmas party, or a laid back festive print to pose in for your holiday Instagram, here's a list of the 32 best ugly Christmas sweaters available this season.