The 4 Best Anti-Fatigue Kitchen Mats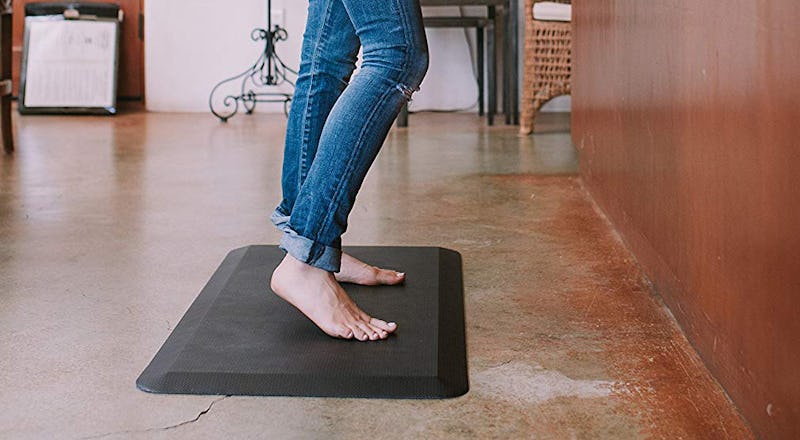 Amazon
If you spend a lot of time standing in your kitchen, in front of a standing desk, or really anywhere else, it's time to make an upgrade to an anti-fatigue mat. The best anti-fatigue kitchen mats go beyond those labeled "anti-slip" or "cushioned" to actually encourage subtle movements in the legs and calf muscles to help promote blood flow. They have even been scientifically shown to help reduce the stress on the body that can come from standing for long periods of time, especially if you already have back, foot, or knee problems.
These mats come in a variety of designs and colors, as well as many different sizes, so make sure that you measure your space before selecting one. If you walk around to different parts of your kitchen while cooking, consider buying a larger mat or several smaller mats.
Consider the thickness of the mat, as well — for most people, a 0.75-inch mat will be the best choice, although if you already have some padding (or carpeting) on your floor, a 0.5-inch mat will work. Make sure that the mat is not too thick, either, which could create a tripping hazard (beveled edges and a textured surface can also help to prevent this).
To help you in your search for the ultimate kitchen comfort mat, here are four highly rated anti-fatigue mats on Amazon.
We only recommend products we love and that we think you will, too. We may receive a portion of sales from products purchased from this article, which was written by our Commerce team.