4 Bluetooth Speakers That Won't Get Ruined At The Beach This Summer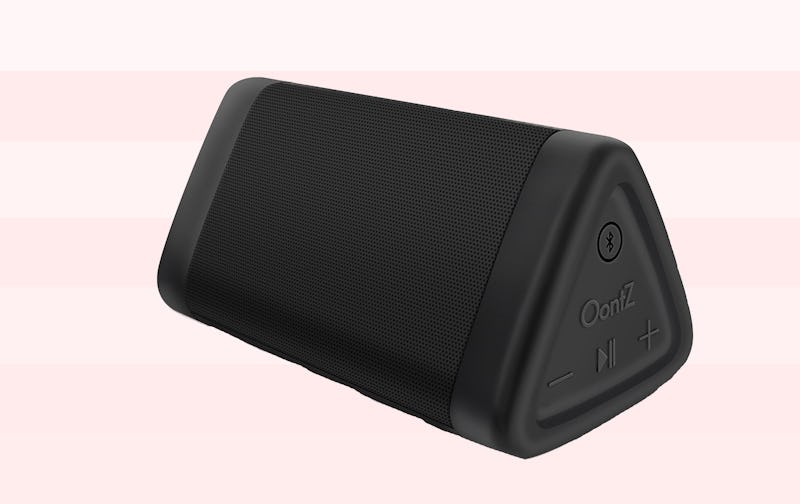 Bustle/Amazon
Whether you're playing quiet tunes while you sunbathe or cranking up the volume at an all-night bonfire, the right music can drastically improve your experience at the beach. But, to get the most out of your jam fest and be able to share your music with your friends, you'll need one of the best beach Bluetooth speakers.
When shopping for the perfect outdoor beach stereo, make sure you choose a waterproof and water-resistant option. Whether you opt for a fully submersible speaker or something that can only stand up to a light splash, look out for the IPX rating system, which will tell you how waterproof a piece of technology is. You'll want something IPX5 or higher to be on the safe side.
Next, your speaker should be durable and at least partially sand-proof, dust-proof, and mud-proof. It should also be tough enough to survive if you drop it on the ground or knock it off the picnic table.
And ask yourself the hard questions. What are the chances that you drop it in water? If they're high, you probably want to stick to something that's fully waterproof (see: IPX7 or higher). Will you be with a large group of people? In that case, you should aim for a device with high wattage and lots of bass.
Regardless of what needs you have, you'll find the best Bluetooth speakers for the beach in this roundup.