These Are The Best BPA-Free Coffee Makers For Every Style Of Coffee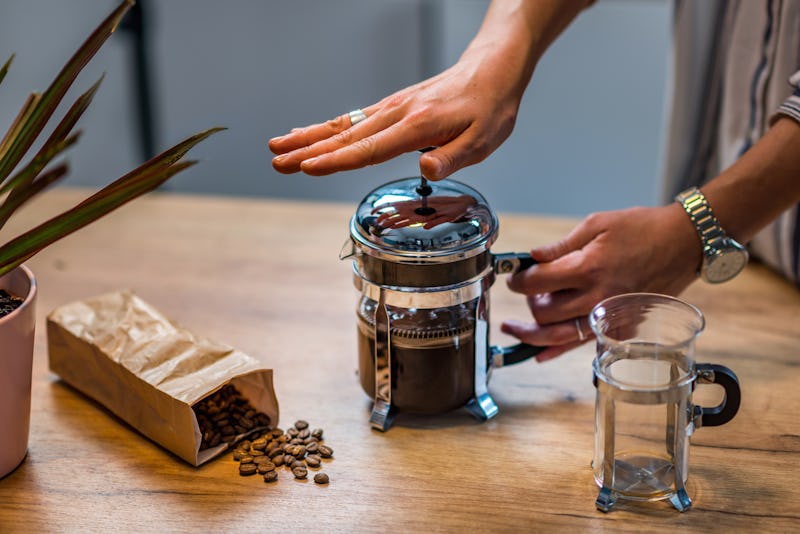 Shutterstock
Whether you're switching to nontoxic home goods or you just need to replace a broken French press, the best BPA-free coffee makers can help you brew a safer cup of java. Below, I've rounded up picks for a variety of tastes and budgets. As an avid coffee-drinker, I take my home-brew very seriously — so the coffee makers here all meet exacting standards and have the Amazon reviews to prove it.
A note on BPA, BPS and BPF
Bisphenol A (BPA) is a chemical component of plastic that's found in many household items, including coffee makers. The main concern with BPA is it's been associated with hormone disruption and can seep into foods and beverages, meaning consumers are ingesting trace amounts of the chemical whenever they use products containing BPA.
The best way to avoid BPA is to avoid plastic altogether. Coffee makers made from glass and stainless steel protect you from BPA, since both of these materials are naturally free of the chemical. Luckily, plenty of fantastic coffee makers are made with glass and 100% stainless steel. But if your taste or budget steers you towards a coffee maker containing some plastic, it's worth checking that it's BPA-free and bisphenol S-free (BPS) and bisphenol F-free (BPF). These compounds contain the same basic chemical structure as BPA, and recent studies suggest BPS and BPF may be just as harmful as BPA, particularly for reproductive health.
With that in mind, it's time to shop. The coffee makers below are all notably BPA-free and many are BPS- and BPF-free too. Whether you're looking for a single-serve, drip, or family-sized French press coffee maker, there's a safe pick for you below.