Amazon Reviewers Agree: These Are The Safest Bristle-Free Brushes To Use On Your Grill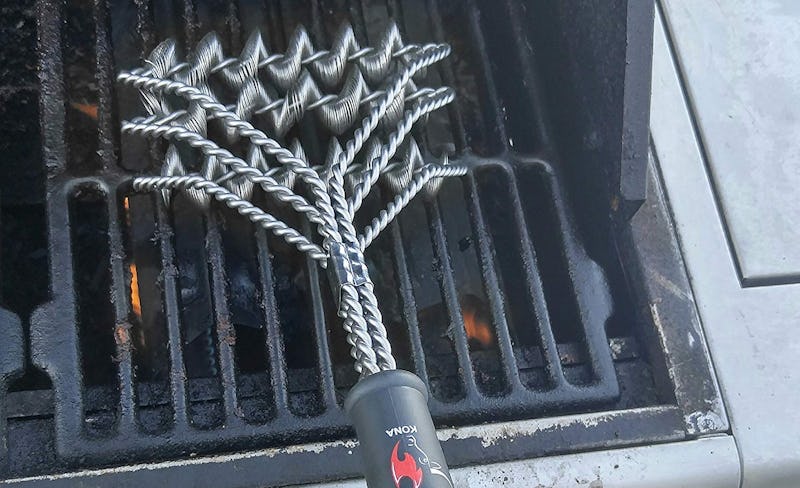 Amazon
The smoky flavor of grilled meats and vegetables is so delicious, but cleaning up the stuck-on mess left at the end of your cooking session can be an ordeal. While bristle brushes have traditionally been the go-to for tackling residue, they can also pose a safety hazard because they can shed over time, leaving bristles stuck on your grates and then potentially in your food. To give you peace of mind when you're cooking out, you'll want to consider one of the best bristle-free grill brushes instead.
Instead of brush heads constructed with nylon, metal, or plastic bristles, these alternatives range from multiple layers of coiled wires, wooden scrapers with moldable ridges, and blocks made out of naturally abrasive pumice stone.
While these can eliminate the risks that come with using bristles, you'll still want to be mindful when using them. Some are more effective at cleaning when your grill surface is still hot, so in that case, brushes with a longer handle will ensure that you are able to remain at a safe enough distance away. Cleaning stones and scrubbing pads that you hold in the palm of your hand are safer to use on a grill that's had adequate time to cool.
To make your grill cleaning experience safer and more manageable, I've compiled the best bristle-free grill brushes below.