This Kitchen Gadget Is The Secret To Making Restaurant-Quality Burgers At Home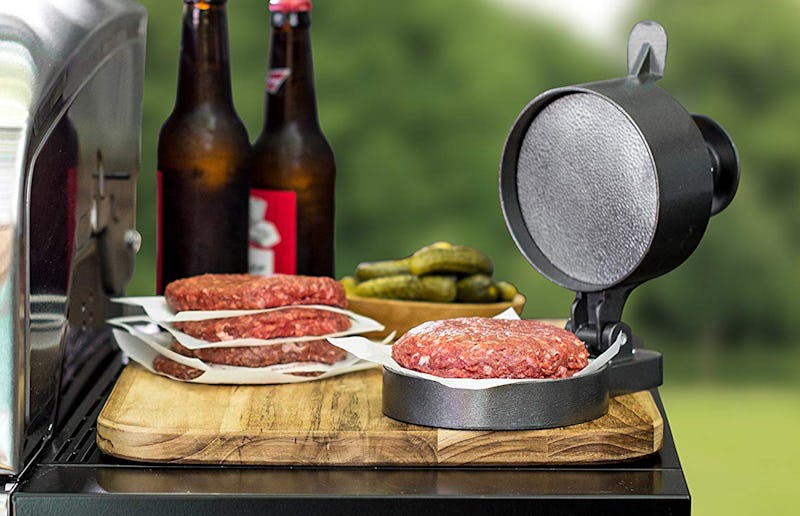 Amazon
Premade patties may be convenient, but if you crave restaurant-quality burgers, you need to form them at home. The best burger presses transform ground meat into perfectly textured, juicy burgers, almost as quickly as you can pull a plastic package from the fridge. Like many things, making a great burger takes technique, so there are some points to consider when deciding which burger press to buy.
When it comes to burgers, the key lies in getting the density right. Patties should be formed just enough to hold their shape during cooking, but still slightly loose so juices can flow. Tightly packed burgers tend to be dense and dry, so look for a burger press that gives you the control to press just enough to give meat the right texture.
If you like to change up your burger game or go bun-less, pick a press that can make different-sized and stuffed burgers. You'll have all the tools to make burgers so good they stand on their own.
Finally, think of your burger press as a template to help you turn out burgers quickly and consistently. Choose a press that's easy to use and clean so you'll spend less time in the kitchen and more time entertaining.
The next time you have the choice, buy a pound of ground meat. The best burger presses might inspire you to make every night burger night.