4 Cooling Collars That'll Keep Your Pup Comfortable During The Dog Days Of Summer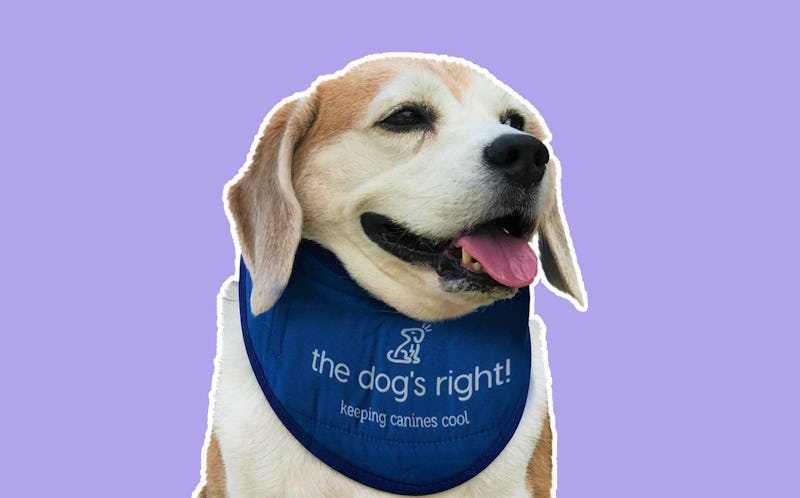 Amazon
Whether it's the middle of summer or your pup is out all day in a hot climate, one of the best cooling dog collars can keep your dog comfortable even in the thickest heat. But, there are a ton of cheap cooling collars out there that are essentially junk — so it pays to do your research before buying.
A few things to know from the start: Most cooling collars rely on technology like frozen gel inserts or cooling fabrics that you store in the freezer prior to use. That means, as soon as you remove them, they will slowly lose their cooling properties. That being said, manufacturers will advertise how long their collars can stay cool for, and reviewers can confirm these time frames. So, take to the reviews to ensure they'll last as long as you need them too.
You also want to make sure that the material is soft and comfortable. The inserts on lots of collars make them bulky and rigid — there's no sense in trading one discomfort for another. From there, it just comes down to budget. As with most products, spending a bit extra can yield better cooling properties. But, if you're not ready or willing to invest a lot of money, there are some affordable options that still work.
To help you out, I've scoured Amazon, reading all of the reviews and researching the options to find you the best cooling dog collars out there.