The 4 Digital Toaster Ovens You Need For A Complete Kitchen In 2020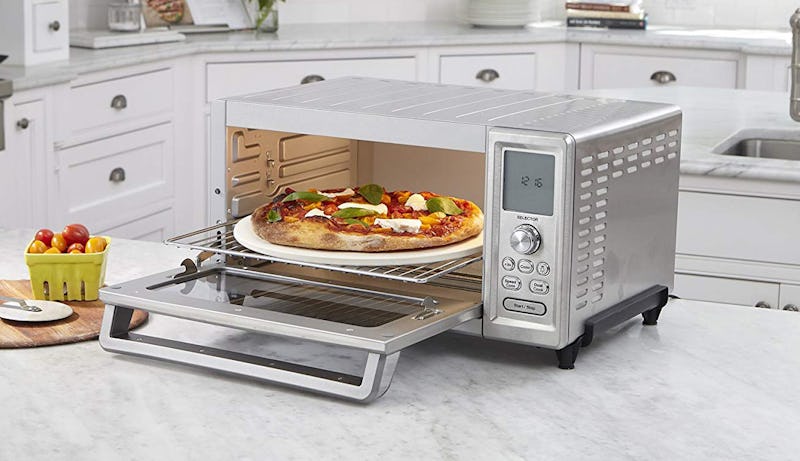 Amazon
Though their name suggests a single function, the best digital toaster ovens are capable of more than just browning sliced bread. Offering precise temperature and time control (and in some cases, convection capabilities), digital toaster ovens take the guesswork out of perfectly baking, toasting, roasting, and reheating a wide range of foods. Models vary widely in their features, capacity, and cost, so here are some key things to keep in mind as you shop:
First, just as you would when purchasing any new appliance, decide what you want to prepare in your digital toaster oven. If you simply want to toast bread, bagels, pastries, or frozen waffles, you can get away with a relatively pared-down model. If you're interested in broader meal-making, consider getting a toaster oven that has pre-programmed settings for things like roasting veggies or baking cookies. Depending on the oven's size, some have enough space to bake a 12-inch pizza.
For versatility, look for a toaster oven with manual temperature and time controls. This will ensure you can prepare what you might otherwise make in your wall oven. Since some standard baking pans don't fit in most digital toaster ovens (here's one exception), look for a model that comes with compatible baking pans, or check the dimensions of your own bakeware before you make a purchase to ensure it fits.
So, if you're ready to invest in an easier-to-read, high-tech toaster, read on to learn about four of the best digital toaster ovens.