The 4 Best Dog Brushes For Shedding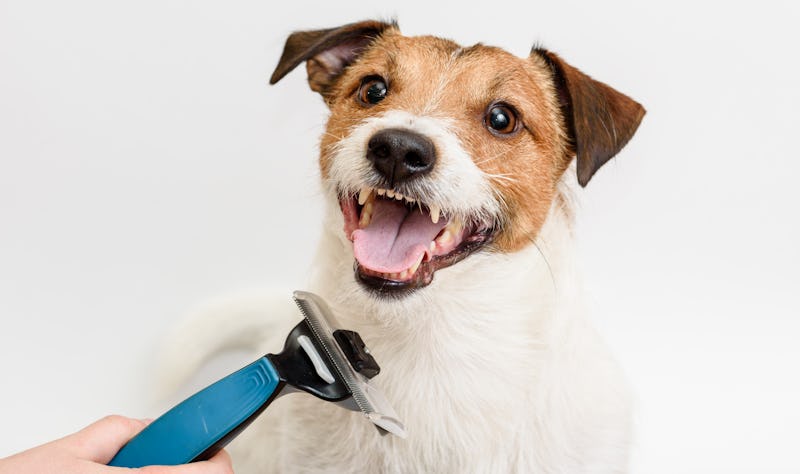 fotolia/alexei_tm
Brushing your dog regularly is the best way to ensure that any loose hairs end up on an easy-to-clean brush head rather than scattered across your floor or furniture. Although there are a lot of different types of grooming brushes out there, the best dog brushes for shedding typically are rectangular, slicker-style brushes with fine metal bristles. These brushes are able to reach the dog's undercoat and safely remove dead hairs. Many are also safe to use on a variety of different types of dog coats, from long- to short-haired dogs — which is a major plus, especially if you own more than one pup.
Alternatively, some pet owners prefer deshedding gloves. Since your pet is likely used to being pet, gloves provide the dog with a more familiar sensation while still catching and removing loose fur, making it an especially great option for anxious animals.
Regardless of whether you use a slicker brush or gloves, make sure to always deshed your dog gently. Brushing your dog at least every few days is recommended, although medium and long-haired dogs may need to be brushed daily for best results.
But, whether you have a long-haired Golden Retriever or a short-haired Chihuahua, these are the four very best dog brushes for shedding, below.