4 Pairs Of Dress Shoes That You'll Actually Want To Wear If You Have Bunions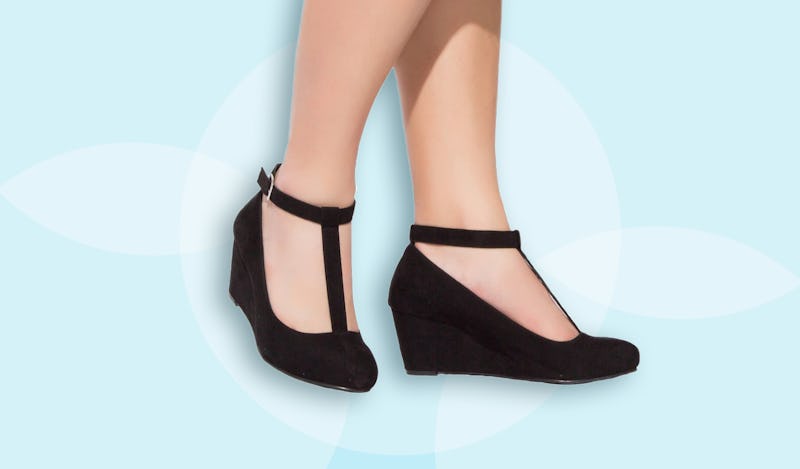 Amazon/Bustle
When you suffer from bunions, finding dress shoes that are appropriately formal, comfortable enough to wear for extended periods of time, and don't inflame your bunions is like searching for a unicorn. However, if you know what to look for, finding the best dress shoes for bunions doesn't have to be a pain.
According to podiatry experts, bunion sufferers should look for a wide toe box in order avoid any unnecessary rubbing or friction on your feet. In addition, any material covering the toes should be pliable and made of a soft leather or fabric material. These two characteristics are essential for keeping bunion discomfort and pain at bay.
People with bunions should also look a dress shoe with a lower heel that doesn't cause a lot of pressure to be placed on the toes. Fortunately, low-heeled shoes now come in fashionable designs and a rainbow of colors, so you don't have to sacrifice style for function. If heels are a no-go no matter what their height, the best ballet flats for bunions are also a great option for dressy occasions as well.
For more details on the best dress shoes for bunions, take a look at my recommendations below.