If You Have Aches And Cramps, You Need One Of These Heating Pads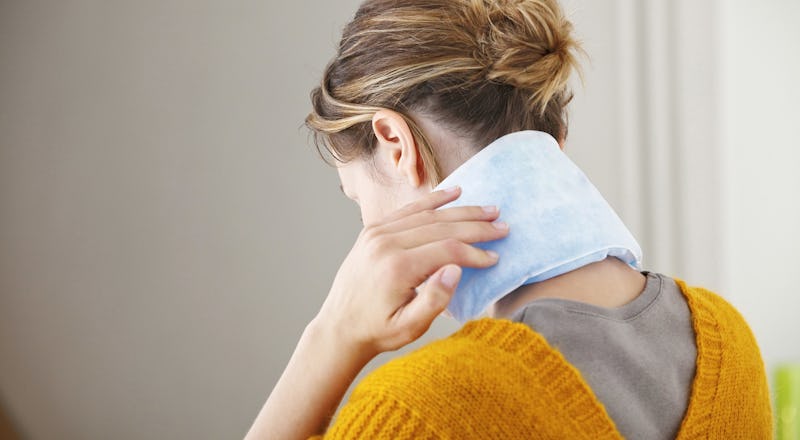 RFBSIP/Fotolia
Using heat is a super affordable and natural treatment for pain. When applied to aching areas (think: tight muscles or menstrual cramps), it increases oxygen flow and relaxes your muscles to aid in a speedy recovery. That's why having the best electric heating pads on hand can make all the difference. But you'll want to make sure you're getting one that suits your needs and budget.
There are two main types of electric heating pads you can use to quickly reduce pain and discomfort: Traditional heating pads and far infrared heating pads. Both of these options are believed to ease muscle stiffness and promote healing.
Traditional electric heating pads are the most common and affordable. They often resemble blankets and have an insulated wire within the fabric casing that generates heat when turned on. You'll want the models that feature both dry and moist heat options for versatility and automatic timed shut-offs for safety. Traditional electric heating pads are a great choice for fast relief of cramps, back, shoulder, and leg pain.
Far infrared heating pads on the other hand, typically work by using infrared waves to warm natural stones like jade to produce heat and negative ions to relax your muscles. They can penetrate an inch or so into the body to provide a deeper warming effect. These are better suited for chronic pain and can cost significantly more than the traditional units.
When it comes to the right relief for your symptoms, your best choice will depend on the kind of pain you're experiencing, whether it is cramps or neck pain. Below, the best electric heating pads on Amazon with the features you need for fast pain relief and the glowing reviews to back it up.
This article was originally published on