You'll Want To Wear These Simple, Yet Perfect Socks Every Damn Day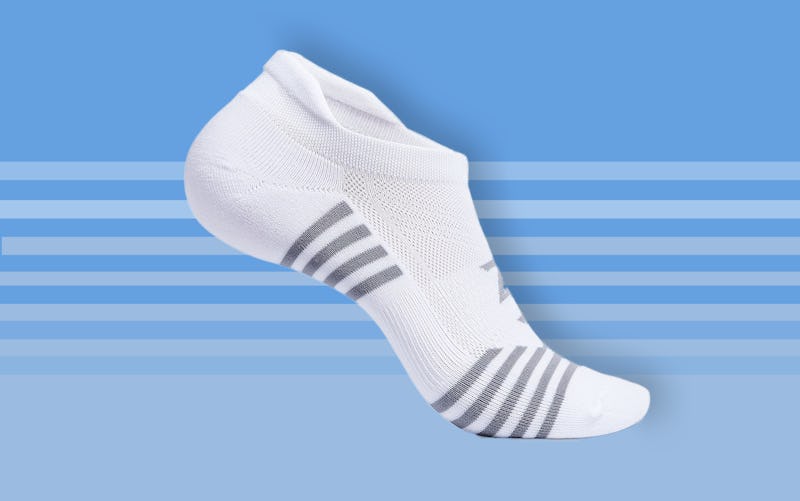 Bustle/Amazon
If you've finally decided its time to invest in a pair of the best everyday socks, then you know that thin, cheap socks can ruin an otherwise perfect day. But, some socks that seem like they would hold up to regular wear don't. So what do you need in a pair you're going to put on your feet every day?
If you're going to wear a sock frequently, you should look for a few important qualities: cushioning and support, breathability, and high-quality construction. Look for a pair of durable nylon, or everyday cotton socks, which are two materials that hold up to longer wear and provide extra comfort.
And, because everyday socks can come in a variety of styles, from crew socks to no-show socks, it's important to consider what style fits best with your everyday look. For example, if you live a more active lifestyle, you'll want a pair of moisture-wicking socks with anti-bacterial properties. They'll help keep your feet dry and odor-free during your daily workouts. If you have to be on your feet all day, extra cushioning is a must particularly in the arches and heels of your foot.
No matter how you spend your time, your feet get you from place to place, so make sure to thank them with the best everyday socks that will keep you feeling fresh, comfortable, and supported at all times.