These Moisture-Wicking Socks Will Keep Your Feet Dry AF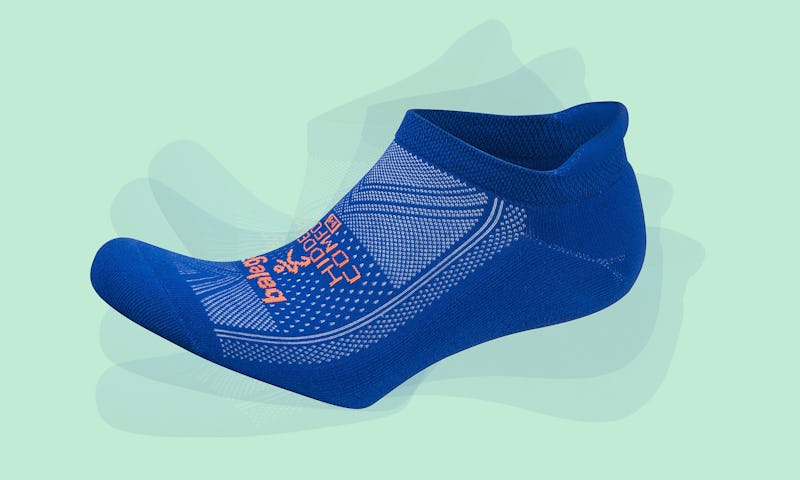 Bustle/Amazon
When you have cold feet, you can just slip on a pair of thick, wool socks and be done with it. But when your feet sweat, many sock fabrics will soak straight through, leaving your toes cold and wet. Luckily, the best moisture-wicking socks can keep your feet dry and warm no matter how much you sweat.
When you're shopping for socks for sweaty feet, the fabric and material is everything. The most common mistake a lot of people make is assuming that cotton socks are king, when cotton actually absorbs sweat and holds onto it, without providing adequate airflow to dry the fabric.
Much better fabric and material alternatives to cotton include Merino wool, which is naturally anti-bacterial, breathable, and warm; polyester that dries quickly and is absorbent; and socks designed with CoolMax and DryMax technology — both of which are often combined with spandex, wool, or cotton for additional moisture-wicking powers.
All of the best moisture-wicking socks on this list were designed with anti-bacterial fabrics that can stand up to sweat. They range from an affordable pack of six everyday socks that blocks odors to ventilated mesh socks you can wear while doing yoga or barre. They'll keep your feet comfortable, dry, and warm.