This $15 Humidifier Has Over 30,000 Positive Reviews — & It's Game-Changer For Dry Skin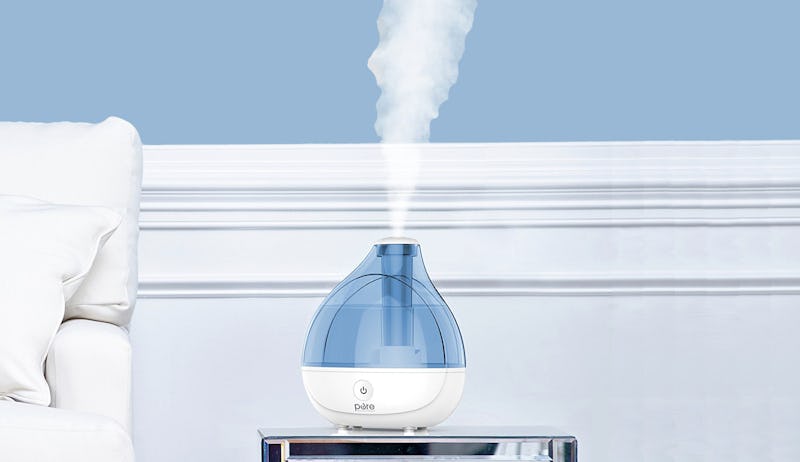 Amazon
No matter the type of climate you live in, dry indoor air can cause chapped, dehydrated skin. Fortunately, using one of the best humidifiers for dry skin can add moisture to the air in your home and restore the humidity level, leaving your skin feeling hydrated and healthy.
Aside from re-hydrating your skin and lips, the best humidifiers can also alleviate dry sinuses, lessen allergies and upper respiratory symptoms, and even minimize your chances of catching an airborne virus.
When searching for a humidifier, you'll want to consider if a warm-mist or cool-mist option is best for your lifestyle. Warm-mist humidifiers work by boiling water inside the machine and then releasing a hot steam into your space. While this type can cut down on mold buildup, they're not the best option if you have kids or pets because the steam can burn them.
In contrast, the best cool-mist humidifiers require more frequent cleaning, but can make a room feel cooler and moisture-rich, and are safe to touch (read: safer for kids). And while there are many benefits to using a humidifier, keep in mind that if they're not properly cleaned or maintained, they can actually have a negative effect on your health, so upkeep is super important.
To help inform your choices, I've rounded up the best humidifiers for dry skin, below.