These 4 Sharp Kitchen Shears Are A Cut Above The Competition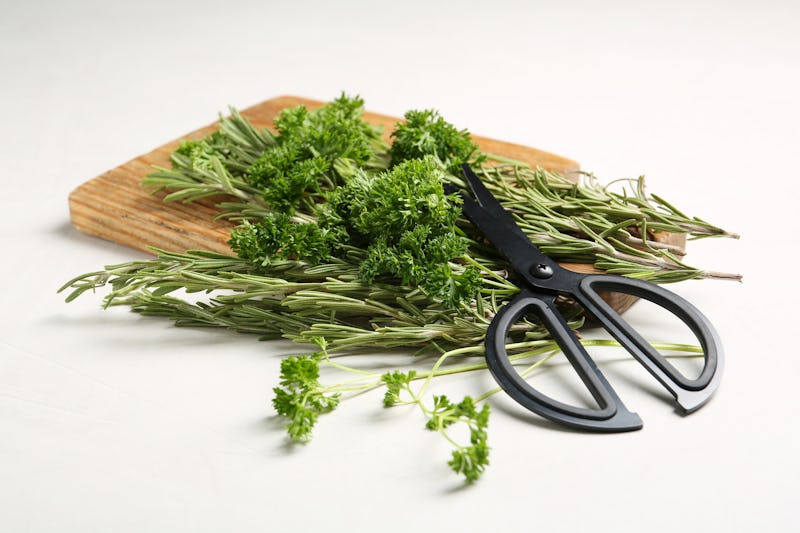 fotolia/New Africa
It goes without saying that every home needs a good pair of shears for life's everyday tasks. And although it may feel easy to run out and buy the first pair you see (they're just glorified scissors, after all?), you should know that not all shears are created equal. When buying the best kitchen shears, there are a few things to consider.
It's important to find a pair of shears that are sharp enough to handle a myriad of kitchen duties. Whether you're deboning a chicken or snipping herbs, finding a pair with blades strong enough to slice through just about anything will be extremely beneficial in the long run. For this, look for shears made of high-carbon stainless steel that are designed to stay sharp use after use.
In addition to their sharpness, getting a pair of shears that are serrated on either the edge of one or both blades will make for better grip when handling slippery items, which will be a big help when it comes to dealing with wet fish or raw meat.
Also, consider the handle. Since you'll be applying pressure to use your shears, you'll want a grip made of a comfortable material that you can get a good grip on. Luckily, regardless of your dominant hand, most shears are now designed for ambidextrous use.
But let's cut to the chase (pun intended) and take a look at the best kitchen shears for your household needs.