Cooking For Thanksgiving (Or Friendsgiving)? These Large-Capacity Air Fryers Are Game-Changers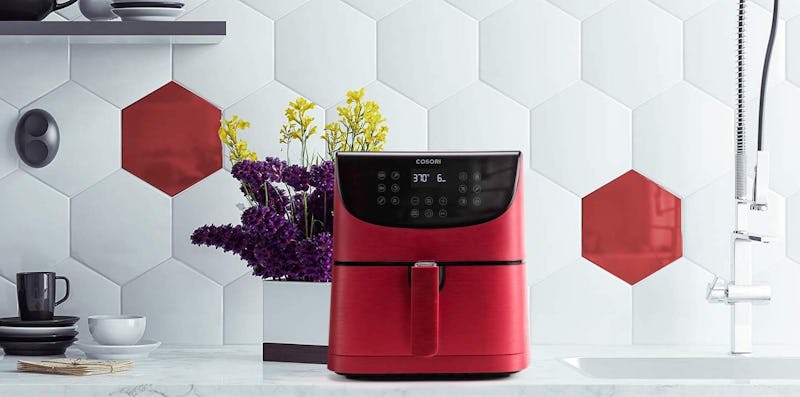 Amazon
For crispy food without all the grease, air fryers work wonders. This handy appliance acts like an oven, only it circulate hot air more quickly, allowing it to fry, bake, cook, or roast food faster. No oil is used in the cooking process, creating a healthier alternative to deep frying. When shopping for the best large-capacity air fryers, counter space, family size, and functionality are key things to consider.
Large-capacity air fryers are those that feed four or more people in a single use. Keep in mind, these bigger, more family-sized appliances often take up more counter space, but are a convenient way to cook entire meals. For smaller kitchens, a 5-quart fryer with a compact design may be ideal because it can still handle enough food to feed multiple mouths.
Some air fryers also have built-in extras, including dehydrators, rotisseries, and even toaster ovens. While these tend to be on the more pricey side, they allow for even more versatility. When looking for an air fryer, there's also accessories to consider. Among the most useful for cooking are detachable baskets, skewers, or rotisserie shafts, all giving you a more well-equipped kitchen.
Air fryers come in a range of sizes, but for groups of four or more, you'll want to look for a large-capacity air fryer that's at least 5.8 quarts. The models listed below start there and go all the way up to 10.6 quarts.