Your Lower Back Will Thank You For Investing In One Of These Tension-Relieving Massagers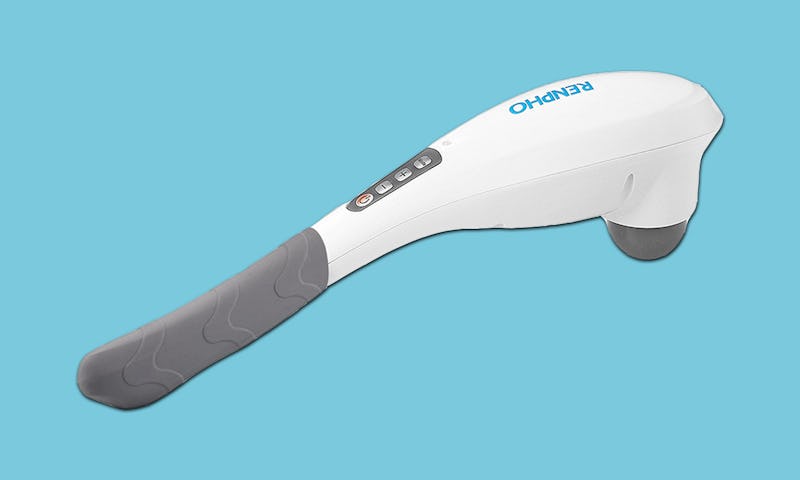 Amazon/Bustle
If you experience lower back pain and frequently find yourself tempted to book pricey deep-tissue massages, it's time to take matters into your own hands. Investing in one of the best lower back massagers will help you quickly relieve achy knots and tightness — all at your own convenience.
Keep in mind that any severe, persistent, or worsening lower back pain should always be checked out by a doctor. However, if you've only got minor aches and pains from, say, hunching over a computer all day or kicking butt at the gym, a handy self-massage tool can do wonders for your daily comfort.
The best back massagers offer relief through different features like heat, deep-kneading Shiatsu rollers, vibrations, or manual massage balls. To make your search easier, below, I've compiled a list of four ideal options for your lower back. All my picks utilize these different massage techniques with auto shut-off features for added safety and — most importantly — are top-rated by users.
Whether you prefer leaning back on a pillow or using a handheld massager, you'll find something here for you. Prepare your lower back for pure bliss, and keep reading to order a game-changing gadget right now.