These Microwave Egg Cookers Will Make Your Mornings So Much Easier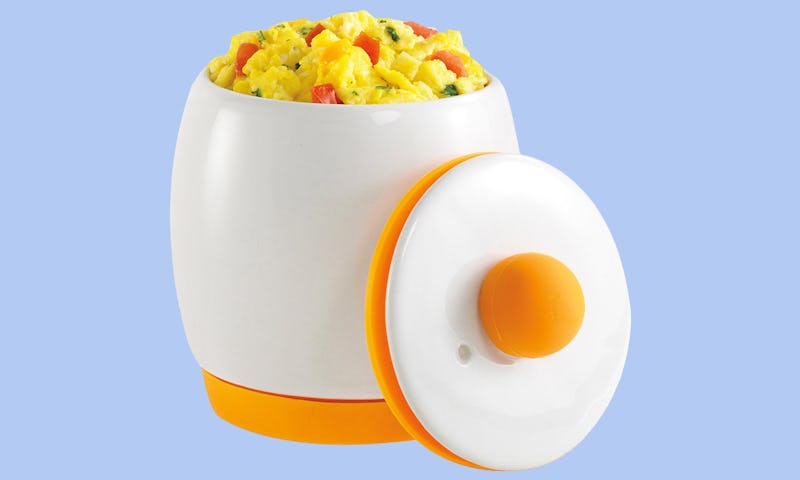 Amazon/Bustle
People often say that breakfast is the most important meal of the day, but it's sometimes hard to remember that on busy mornings. That's why the best microwave egg cookers are such lifesavers. They're a fast, affordable, and convenient way to make a healthy, protein-filled breakfast in virtually no time.
Whether you're tired of the same ole breakfast yogurt or you're looking to take advantage of the health benefits of eating eggs, there are plenty of different ways you can use a microwave egg cooker to shake up your morning routine.
When choosing the best option for you, the main factor you need to think about is how you prefer to eat your eggs. If you want to have lots of options, go for a cooker that can craft a variety of styles. And if you only like 'em one way? There are some great options that cater to niche preferences (e.g. poached or hard boiled). The last thing to keep in mind is your schedule — you want something that'll work for your lifestyle. If you've got time to sit down and have a nice breakfast, enjoy every minute of it, but if your mornings usually involve you hitting snooze and scrambling (pun intended) around until the last possible moment, choose accordingly.
Ready to find the one for you? Here, discover four egg cookers that have the It factor in terms of the best microwave products.