This $40 Humidifier Is Quieter Than A Whisper (Plus 3 More Noise-Free Options)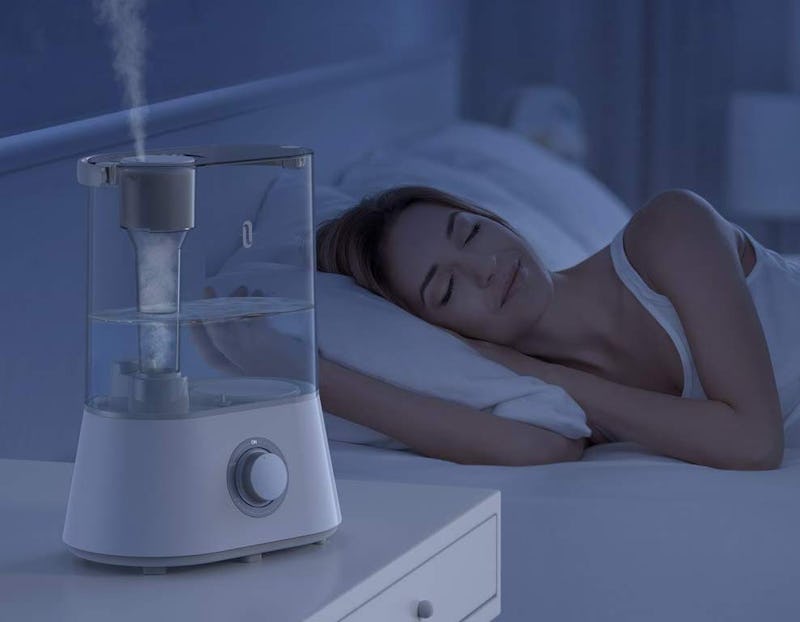 Amazon
If you're in search of a humidifier for your bedroom or baby's nursery that won't disrupt your sleep (even with things like gurgling noises, hums, or water droplet sounds), you need one of the best quiet humidifiers. Although many humidifiers are described as "whisper-quiet" in its product description, few actually are.
The best way to determine a humidifier's noise level is to look at these key things:
The type of humidifier: There are two most common types of humidifiers: evaporative and ultrasonic. While evaporative humidifiers tend to be less expensive than ultrasonic ones, they are built with operating fans. Ultrasonic humidifiers, on the other hand, do not rely on fans and, consequently, are far less noisy. Instead, ultrasonic models use high-frequency vibrations to fill the air with mist.
The decibel rating of a humidifier: The quietest humidifiers typically emit less than 30 decibels of noise, which, according to the CDC, is the actual sound level of a soft whisper. To compare, a refrigerator hum is around 40 decibels and a typical air conditioner is about 60 decibels. While no humidifier is completely silent, the average person sleeping next to a humidifier that produces less than 30 decibels of noise would probably not find themselves bothered by the sounds. However, keep in mind that some manufacturers don't list the decibel ratings of their humidifiers, and it may be because they aren't particularly quiet. So choosing one with a decibel rating is the safest bet.
For more details on the best quiet humidifiers, scroll down below.