4 Soft, Sherpa Comforters That Are Like Sleeping On A Damn Cloud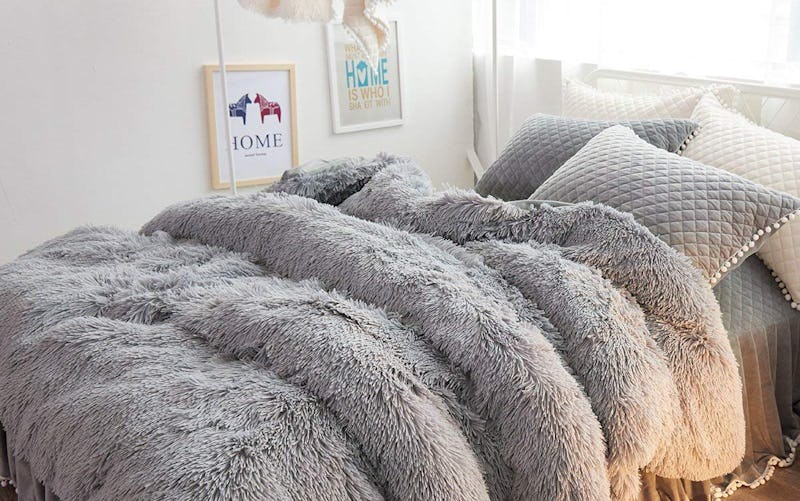 Amazon
There's nothing better than dropping into your bed at the end of a hard day — especially if your comforter feels like a cloud. The good news? The best sherpa comforters are both buttery soft and extremely durable so they'll hold up for the long run.
A new comforter is a big investment, so it's important to consider what kind of sleeper you are before you buy. Sherpa comforters are known for their "faux shearling" but they're actually made of all different materials. Poly-blends and even velvet are thick, luxe options that feel like a dream, but can feel suffocating if you tend to be a hot sleeper. And while fleece sherpa blankets are popular because they're lightweight, if you tend to get cold at night, you may need to layer up.
Another thing to consider is the bedding you're already working with. For example, if you already have an amazing down comforter, you may want to consider a sherpa duvet cover to kick up your comfort even more. Or if you want your comforter and pillowcases to match, you may want to go all in and invest in a whole sherpa bedding set.
With so many options, it's not easy to find the best sherpa comforter for you. Here's a round-up of some of the top picks out there to help you narrow it down.