The 4 Best Small Deep Fryers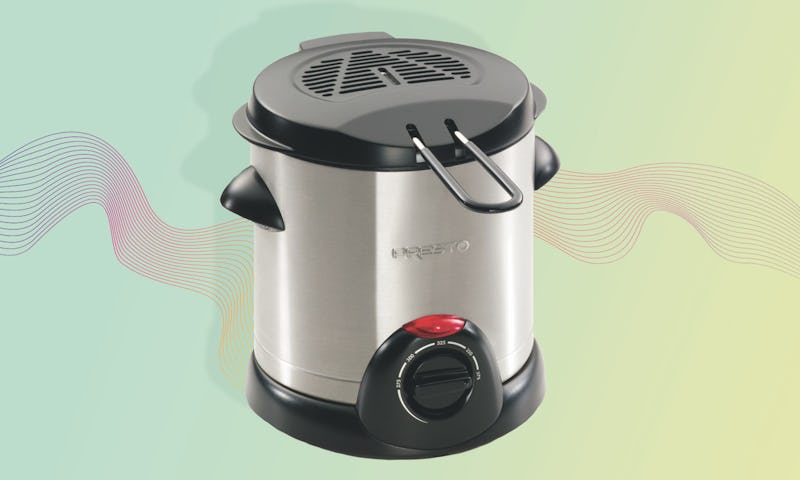 Amazon / Fotolia
If you love deep-fried foods, but your counter space is limited, then you'll need one of the best small deep fryers on-hand. These compact appliances are only about the size of a toaster but can still fry up meals that are crispy and delicious. Most of these have the cooking capacity to whip up one to two meals per batch, or appetizers for a slightly bigger crowd. However, one of my picks below ditches the fry basket so there's room for four servings in a compact package.
When shopping for the best unit for your needs, look for a deep fryer with features for easy cleaning like dishwasher-safe parts and a nonstick interior. Lids are also a popular feature to consider since they allow you to store oil for your next use as well as stash the unit in a cabinet or pantry when you don't need it. (Just make sure the oil is cooled before you store it and that you change the oil every three months.) Adjustable temperature settings and oil-ready indicator lights are also nice to have.
To help you choose the best appliance for your kitchen, here's my list of the best small deep fryers on Amazon. Best yet, all of these top-rated picks that don't require a lot of countertop space cost less than $40.