Believe It Or Not, These Socks Are Better To Walk In Than The Ones You're Wearing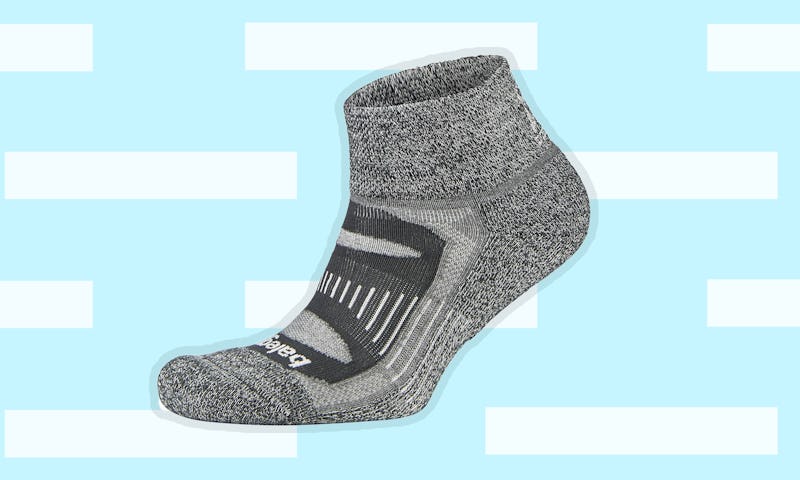 Bustle/Amazon
Whether you're touring the city by foot, power walking for exercise, or working at a job where you're on your feet all day, having a good pair of socks makes life much better. While, yes, shopping for the best socks for walking is fairly straightforward (it's all about the cushioning and support), there are definitely a few things to keep in mind.
First of all, how far will you be walking and how do your feet typically react to these distances? If you're just walking around the neighborhood for short periods of time, you can probably get away with regular walking socks with plenty of cushioning to keep your feet comfortable. If you're planning a full day of trekking throughout the city, by contrast, you may want to look at special performance socks with compression technology or blister-proof sock designs. That will help reduce soreness and discomfort.
You also want to consider the temperature where you'll be and how hot or sweaty your feet tend to get. If you perspire a lot when you walk, you'll want socks with moisture-wicking features and cooling properties. If your feet tend to run cold, on the other hand, you'll want something warmer and thicker.
But, let's not beat around the bush. Here is a list of the best socks for walking, no matter where you're headed.