As The Weather Cools Down, Keep Your Basement Warm With One Of These Space Heaters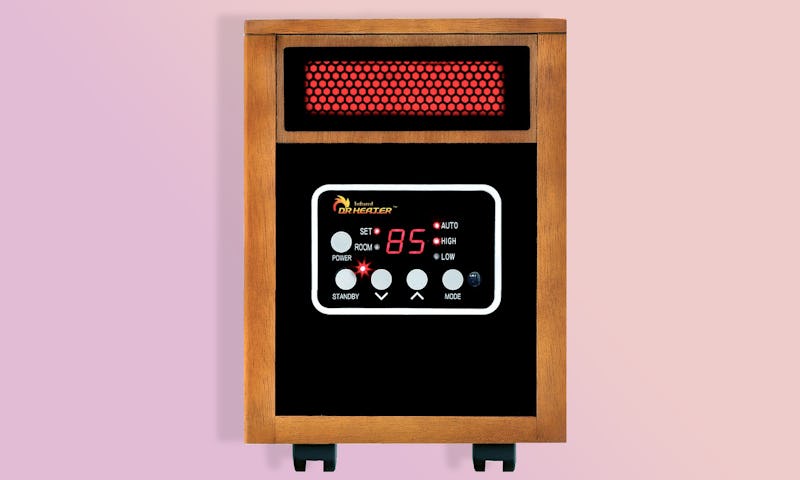 Amazon/Bustle
Heating a basement comes with its own set of challenges. Whether you're using this area as a living space, a storage space, or perhaps as both, finding the best space heaters for basements is important. Not only do you want to keep your downstairs area at a comfortable temperature, but you want to do this without the extra costs or potential challenges home heating and installation can bring.
3 Things All The Best Space Heaters Have In Common
They heat the entire area (aka your basement) with ease, coming in a range of different sizes.
They're decently portable (some even come with wheels or attach straight to the wall/baseboard).
They're easy to maintain.
If these aren't enough features, don't worry, there's more! The best space heater for basements also come with extras like digital displays, remote controls, auto-shut off functionalities, and temperature variations from as low as 45 degrees Fahrenheit to 135 degrees Fahrenheit.
Regardless of what you prefer — a basic option or something packed with features — I've collected the three best options right here. And if you're really trying to revamp your basement air quality, check out this list of the best dehumidifiers for basements that'll literally purify the air.
This article was originally published on