Prevent Your Dog From Making A Mess With These Spill-Proof Dog Bowls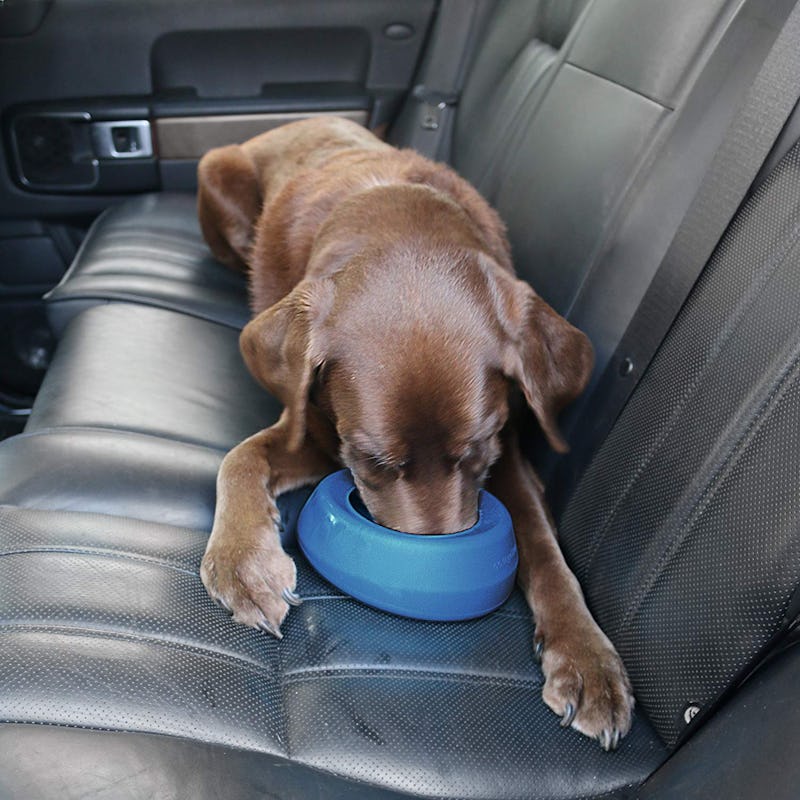 Amazon
Dogs are known for being messy eaters and drinkers. Some even go as far as knocking over their bowls as they eat, spilling kibble and splashing water everywhere. That's why owning a spill-proof dog bowl can save you from the headache of constantly cleaning up after your pup. Whether you're looking for a set of bowls for your home or one to take with you when you travel, the best spill-proof dog bowls make it harder for pups to tip over their water and food bowls during meal times.
When shopping for spill-proof dog bowls, there are a few key features to look for. A bowl with an angle or tilted design helps the food or water cluster in one part of the bowl, making it easier for dogs to eat with less mess. You may also want to look for one that comes with an elevated stand. Not only does a stand help keep the bowl in place, but it also creates less strain on a dog's neck since he doesn't have to reach as far down. And for added floor protection from spills, a set of bowls with a silicone mat is also a great idea. Finally, I looked for options that were all dishwasher safe for easier cleanup.
See below for more details on the best spill-proof dog bowls you can buy on Amazon.