The 4 Best Travel Bottle Sets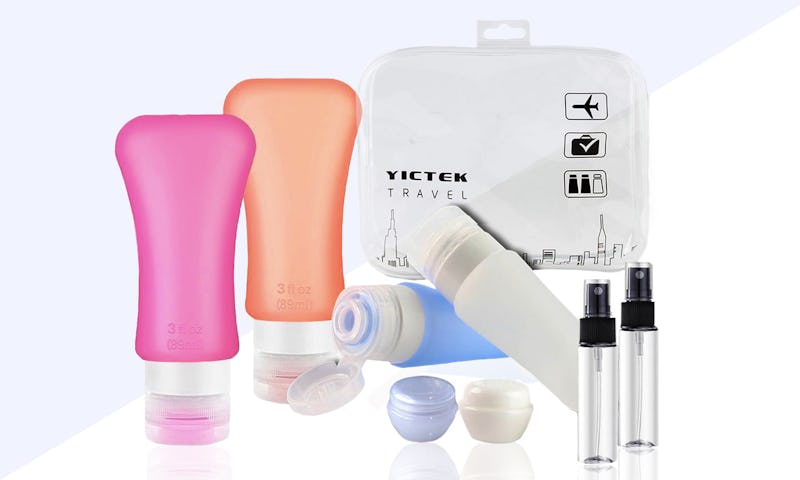 Amazon/Bustle
Traveling can be a stressful event for anyone — no matter where you're going or how you're getting there — but using the best travel bottles for all your toiletry needs will make it a much more seamless experience. After all, their compact size makes toting your essentials way easier, and since most of them are TSA-approved at 100 milliliters or smaller, you won't have to worry about your beloved products getting confiscated at the airport.
The question is: With so many options out there, what should you look for in little reusable containers? Arguably the most important factor of any quality travel bottle, I'd say, is that it's leak-proof. (Nothing ruins a trip quite like opening your suitcase or hiking backpack to find shampoo leaked all over your best toiletry bag.) However, it's also important that the bottles are within your budget, small enough to toss in your carry-on luggage, and available in different sizes and types — think spray bottles and tiny jars for creams — for ample product storage possibilities.
With all of these factors considered, here, I've compiled a list of the best mini bottles you'll want to pick up and promptly fill up ahead of your next getaway.