These Budget-Friendly Vacuums Are Worth Every Penny — & Here's Why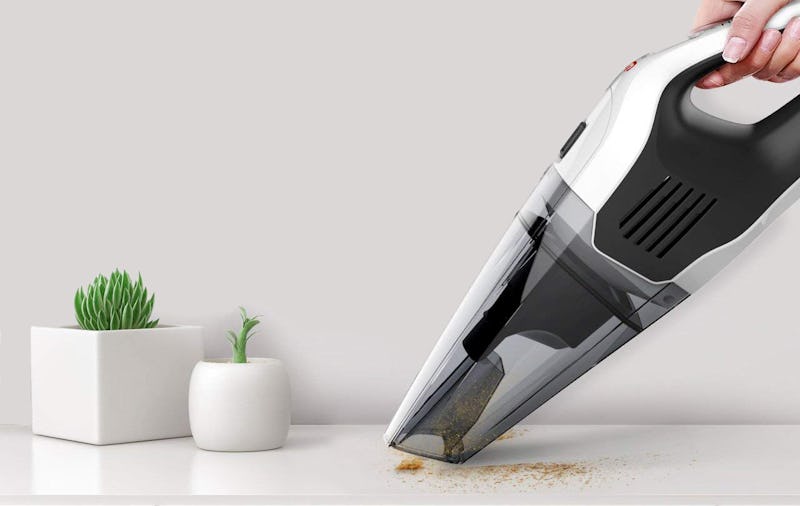 Amazon/Bustle
Vacuums are a necessary household tool to keep your living space clean and comfortable, but that doesn't mean they have to cost you a small fortune. There are tons of different options out there, but if you know what to look for, you'll have no trouble finding one of the best vacuums under $100.
To make your life easier, I've done the research and compiled a list of the best vacuums that are affordable and will do a great job of keeping your space tidy.
When choosing a vacuum, there are many different factors to consider. First and foremost, you want to make sure it's a solid choice for your living space. If you live in close quarters, there are great options for small spaces, like convenient cordless vacuums, compact canister models, and even handheld ones that make tidying up a breeze. But maybe you have much larger ground to cover and need a budget-friendly and powerful machine for the task? If so, you're in luck, because sturdy uprights for all floor types exist in this under-$100 range.
Regardless of the style and features you choose, know this: All the vacuums included below are bagless, meaning they're super easy to empty and clean. On an even tighter budget? You'll find some of the best vacuums under $50 here, too.