These Certified-Vegan Protein Powders On Amazon Help You Meet Your Nutritional Needs Without Meat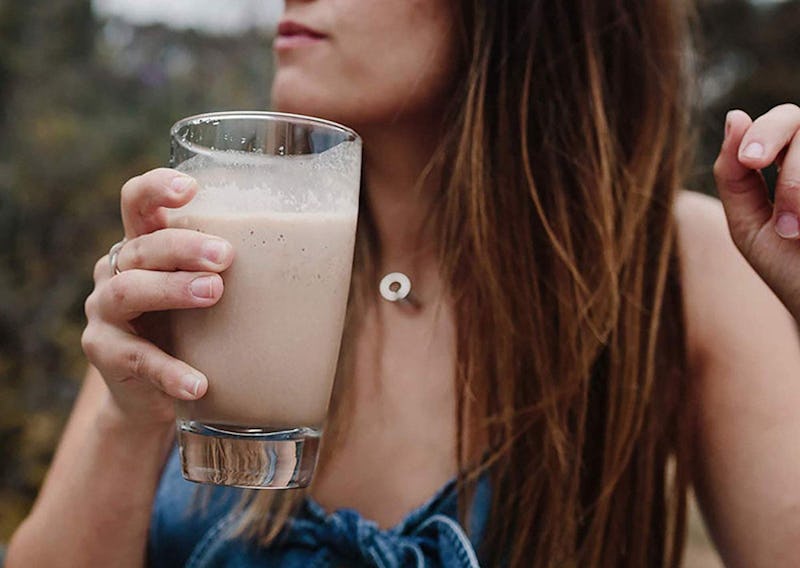 Amazon
Whether you're vegan or simply looking for a plant-based protein source, the best vegan protein powders can help you meet your nutritional needs. To ensure your pick is truly vegan, you'll want to look out for those with Vegan Action's "Certified Vegan" seal, which verifies that a product was made without animal byproducts, animal testing, or animal GMO's. All the picks on this list have that seal.
While soy is the only complete plant-based protein, meaning it contain all of the essential amino acids you need, soy supplements require a bit more research to confirm their safety. For that reason, you won't find soy-based powders on this list. However, to get a complete-protein serving in soy-free vegan protein powders, look for ones that combine plant sources, like pea and rice, which, together, create a complete protein. Or you can mix your powder with a nut butter (like in a smoothie) to achieve a more complete protein.
Vegan doesn't necessarily mean gluten-free or sugar-free, so if you require a gluten-free or sugar-free option, look for those labels. Some powders provide additional nutrients — for example, one with dark, leafy greens should help increase your calcium intake, while one with chia seeds ups your omega-3 intake. But these additional ingredients are up to personal preference and needs.
Scroll on for Amazon's best vegan protein powders. They're all highly rated.
Bustle may receive a portion of sales from products purchased from this article, which was created independently of Bustle's editorial and sales departments.